The Ford Cortina may not be a common sight in the U.S., but it was long a hot-selling model in places like the UK, where the small but nimble machine proved to be quite fun to toss around. Recently, we've seen a few Cortinas pop up for sale in America, including a rare 1967 Lotus MKII model, another '67 sporting Focus SVT power, and a 1968 Cortina 1600 GT MKII, while Matt Farah of The Smoking Tire got to try one out a few years ago. Now, we have yet another sighting, this time in the form of a very cool Ford Cortina GT wagon recently documented on film by Hagerty's Barn Find Hunters.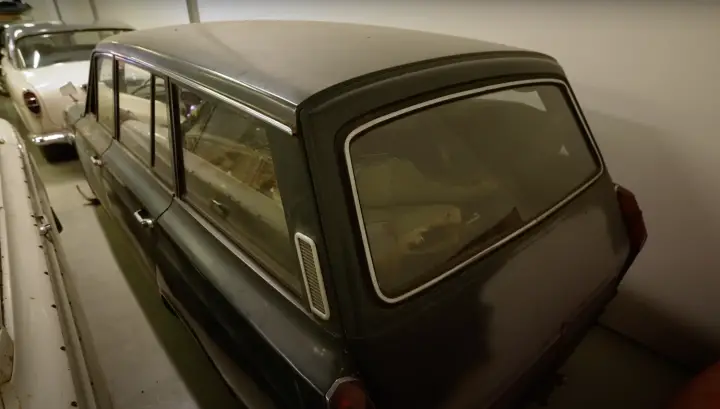 Nestled in storage among a number of other rare and notable rides, this Ford Cortina GT wagon is something truly incredible, given the fact that it's quite rare. Ford never officially made a Cortina GT Mark 1 wagon, and the automaker's records on this particular model are long gone. However, a Cortina owner's club has since gathered up testimony from people who actually built these cars in the 1980s who confirmed that around 25-50 right-hand drive GT wagons were produced for Kenya's police force.
This particular Cortina is a left-hand drive model, however, a configuration that's believed to have been produced in unknown quantities to test out for Royal Canadian Mounted Police duty. The owner discovered this special example sitting in a barn in Pennsylvania when he was looking for a windshield to replace the cracked one on another Cortina he owned already. Little did he know at that time that he had actually stumbled upon something extra special.
After taking some pictures and conferring with the Cortina owner's club, he soon discovered that this was a car none of them had ever actually seen in the flesh before – a Ford Cortina GT wagon in left-hand drive form. He later confirmed that this is, in fact, the only such model believed to still exist, which is about as close to fulfilling any barn hunter's dream as humanly possible.
We'll have more cool videos like this to share soon, so be sure and subscribe to Ford Authority for more Ford Cortina news and continuous Ford news coverage.