Ford is no stranger to podcasts, with the history of the Ford Bronco being explored in depth by a very interesting program dubbed Bring Back Bronco following the launch of the sixth-generation model in 2020, while CEO Jim Farley began hosting a new podcast on Spotify called Drive back in May 2022. Now, as The Blue Oval gets ready to turn 120 years old tomorrow, June 16th, the automaker has revealed something extra special – a new Spotify playlist.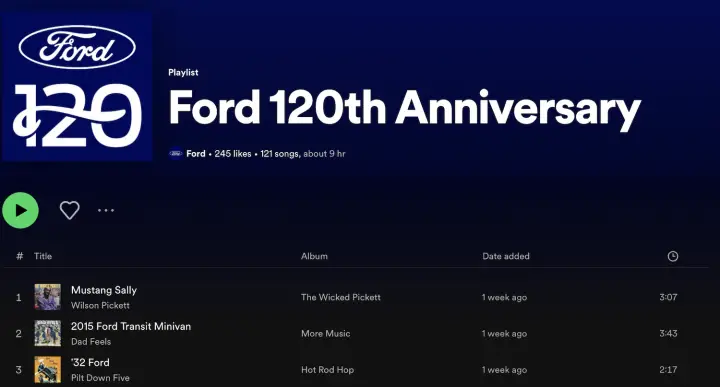 As one might imagine, there are a lot of songs that have been produced over the years that either center around Ford and its vehicles, or at the very least, make mention of one of those two things in their lyrics. However, in this case, FoMoCo limited its playlist to just 120 of those songs, an obvious nod toward precisely how old the company will be as of tomorrow.
Ford's influence on the world of music is on clear display in this playlist, with both obvious and surprising additions. The songs date all the way back to some that were recorded on Edison Disc celebrating the iconic Model T and move into the more modern era of the Flathead V8, which was immortalized in songs from the likes of The Beach Boys and Bruce Springsteen. The love for The Blue Oval knows no boundaries in terms of genres either, with artists such as The Beastie Boys, Gavin DeGraw, Lana Del Ray, Luke Bryan, and Alice Cooper all crooning about Ford in some capacity.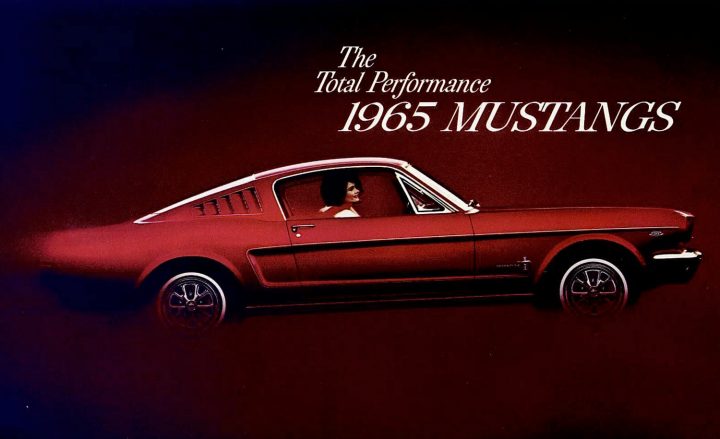 Of course, there are plenty of obvious choices here as well, including Wilson Pickett's Mustang Sally, Young Americans from David Bowie, Bad, Bad Leroy Brown by Jim Croce, a host of songs with model names or simply titled "Ford," and of course, a whole slew of country titles talking about the many virtues of Ford trucks. It's an interesting mix for certain, and one that certainly seems worth a listen for Blue Oval fans.
We'll have more on Ford's 120th anniversary celebration soon, so be sure and subscribe to Ford Authority for non-stop Ford news coverage.