Ford Motor Company sales increased 11 percent to 170,933 units during May 2023 in the United States. Sales increased at Ford, and decreased at Lincoln.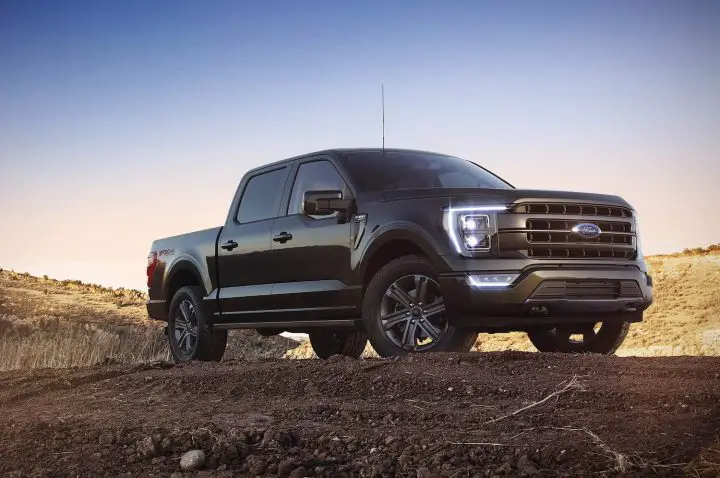 FoMoCo Sales Notes – U.S. May 2023
Total Ford Motor Company sales during May 2023 increased 11 percent to 170,933 units

Electric Vehicle sales totaled 5,444 units, down 13 percent
Hybrid Vehicle sales totaled 10,715 units, up 20.5 percent
Internal Combustion Vehicle sales totaled 154,774 units, up 11.1 percent
Truck sales increased 31.6 percent to 98,168 units
SUV sales decreased 9.7 percent to 69,206 units
Car sales increased 9.8 percent to 3,559 units

Ford F-Series sales closed the month with its best monthly sales performance year to date with 70,566 trucks sold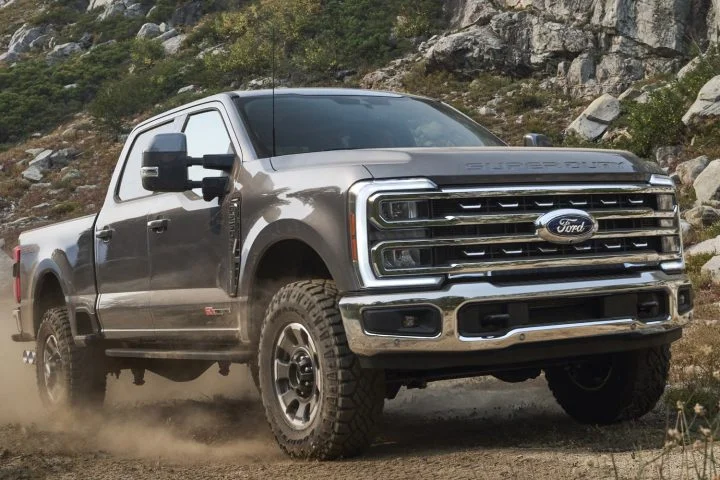 Brand & Model Sales
Ford sales increased 12 percent to 164,430 units:
Lincoln sales decreased 14.4 percent to 6,503 units:
During the first five months of the 2023 calendar year, Ford Motor Company sales increased 8.8 percent to 830,841 units.
Sales Results - May 2023 - USA - Ford
| MODEL | MAY 2023 / MAY 2022 | MAY 2023 | MAY 2022 | YTD 2023 / YTD 2022 | YTD 2023 | YTD 2022 |
| --- | --- | --- | --- | --- | --- | --- |
| BRONCO | -13.34% | 8,211 | 9,475 | +8.59% | 50,124 | 46,161 |
| BRONCO SPORT | +11.40% | 10,594 | 9,510 | +0.90% | 51,991 | 51,527 |
| E-SERIES | +135.52% | 2,732 | 1,160 | +64.27% | 16,700 | 10,166 |
| ECOSPORT | -90.85% | 250 | 2,732 | -85.47% | 2,219 | 15,267 |
| EDGE | -16.49% | 7,685 | 9,202 | -16.86% | 39,001 | 46,912 |
| ESCAPE | +31.85% | 11,733 | 8,899 | -22.29% | 50,015 | 64,363 |
| EXPEDITION | +52.71% | 6,782 | 4,441 | +100.54% | 32,396 | 16,154 |
| EXPLORER | -25.84% | 14,531 | 19,594 | +9.37% | 90,919 | 83,131 |
| F-SERIES | +42.69% | 70,566 | 49,454 | +28.50% | 310,538 | 241,672 |
| GT | -100.00% | 0 | 7 | -42.59% | 31 | 54 |
| HEAVY TRUCKS | +31.55% | 1,351 | 1,027 | +35.28% | 6,775 | 5,008 |
| MAVERICK | +14.39% | 6,965 | 6,089 | +0.44% | 35,026 | 34,871 |
| MUSTANG | +10.05% | 3,559 | 3,234 | +8.40% | 23,411 | 21,597 |
| MUSTANG MACH-E | -43.68% | 2,917 | 5,179 | -36.82% | 9,930 | 15,718 |
| RANGER | -33.11% | 4,002 | 5,983 | -31.42% | 19,703 | 28,732 |
| TRANSIT | +35.11% | 11,282 | 8,350 | +54.43% | 52,703 | 34,128 |
| TRANSIT CONNECT | -49.84% | 1,270 | 2,532 | -40.16% | 7,239 | 12,098 |
| FORD TOTAL | +11.96% | 164,430 | 146,868 | +9.78% | 798,721 | 727,559 |
Sales Results - May 2023 - USA - Lincoln
| MODEL | MAY 2023 / MAY 2022 | MAY 2023 | MAY 2022 | YTD 2023 / YTD 2022 | YTD 2023 | YTD 2022 |
| --- | --- | --- | --- | --- | --- | --- |
| AVIATOR | -59.91% | 835 | 2,083 | -15.66% | 7,972 | 9,452 |
| CORSAIR | -3.12% | 2,019 | 2,084 | -41.98% | 6,894 | 11,883 |
| NAUTILUS | -10.86% | 2,076 | 2,329 | -3.29% | 10,070 | 10,413 |
| NAVIGATOR | +43.39% | 1,573 | 1,097 | +69.00% | 7,184 | 4,251 |
| LINCOLN TOTAL | -14.36% | 6,503 | 7,593 | -10.78% | 32,120 | 35,999 |
Sales Results - May 2023 - USA - FMC Totals
| BRAND | MAY 2023 / MAY 2022 | MAY 2023 | MAY 2022 | YTD 2023 / YTD 2022 | YTD 2023 | YTD 2022 |
| --- | --- | --- | --- | --- | --- | --- |
| FORD TOTAL | +11.96% | 164,430 | 146,868 | +9.78% | 798,721 | 727,559 |
| LINCOLN TOTAL | -14.36% | 6,503 | 7,593 | -10.78% | 32,120 | 35,999 |
| FMC USA TOTAL | +10.66% | 170,933 | 154,461 | +8.81% | 830,841 | 763,558 |
About The Numbers
Further Reading & Sales Reporting
Running Ford Motor Company sales numbers
Ford Motor Company Q2 2023 sales reports:

Ford Motor Company sales Q2 2023 U.S.A

Ford sales Q2 2023 U.S.A. (Ford brand)
Lincoln sales Q2 2023 U.S.A.
Ford Motor Company sales May 2023 U.S.A. (this page)

Ford China sales Q2 2023
Ford Motor Company Canada sales Q2 2023

Ford Canada sales Q2 2023
Lincoln Canada sales Q2 2023

Ford Motor Company Argentina sales Q2 2023
Ford Motor Company Colombia sales Q2 2023
Ford Motor Company Brazil sales Q2 2023
Ford Motor Company Mexico sales Q2 2023