Ford Performance gained a few new faces for its Australian Supercars lineup in 2023 for its return to factory-backed GT3 racing. However – in a similar vein to the North American NASCAR Cup Series race cars – the Gen3 Mustang is a bit behind the competition. In fact, Ford Performance head, Mark Rushbrook, is campaigning for more transparency in the Supercars division to help level the playing field, according to a recent report from Motorsport.
It's highly likely that Gen3 Mustangs' lack of speed can be attributed to what's under the hood: the Ford 5.4L V8 engine. This powerhouse seems to lag when compared to the Chevrolet 5.7L V8 found under the hood of the Chevy Camaro race cars in the division, putting The Blue Oval at a disadvantage. The Camaro race cars seem to be a bit more agile in other areas as well, such as aerodynamics.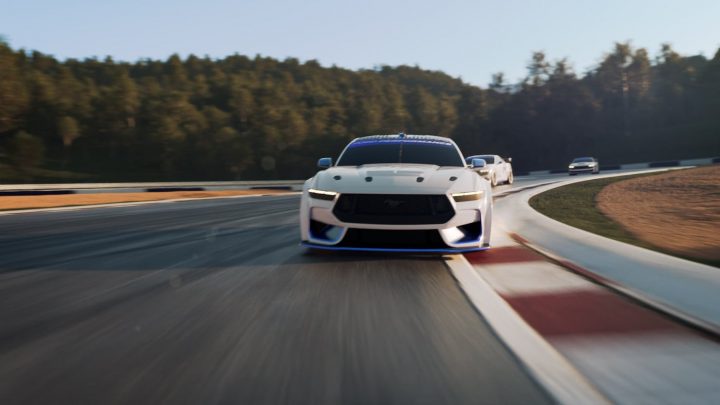 The Supercars division is set to run a testing program in June to collect valuable data on engine performance, and Rushbrook hopes that the sanctioning body will disclose the data it collects in the interest of parity.
"I think that comes back to the data transparency," Rushbrook explained. "So, in every racing series outside of Supercars we have full transparency into the data and we know what we are doing relative to our competitors on-track. We know where we, as a manufacturer, may be falling short or succeeding, or our partners – whether it is an engine partner or a team – we have that as a dashboard in front of us."
Rushbrook said that he was a bit frustrated with Supercars because of the lack of transparency it provides to competitors. Until then, he thinks that it will be difficult for The Blue Oval to be competitive in the series.
Rushbrook also said that when asked about delaying transient dyno testing, Supercars simply said that it had confidence in its parity process.
Be sure to subscribe to Ford Authority for more Ford Mustang news, Ford Performance news, and continuous Ford news coverage.