The Blue Oval has found that vans are an extremely important commodity across the pond in Europe, and as such, it has been rolling out its Mobile Service program to help keep its vans on the road for customers. Now, Ford Pro has announced that it will also expand this service into Spain.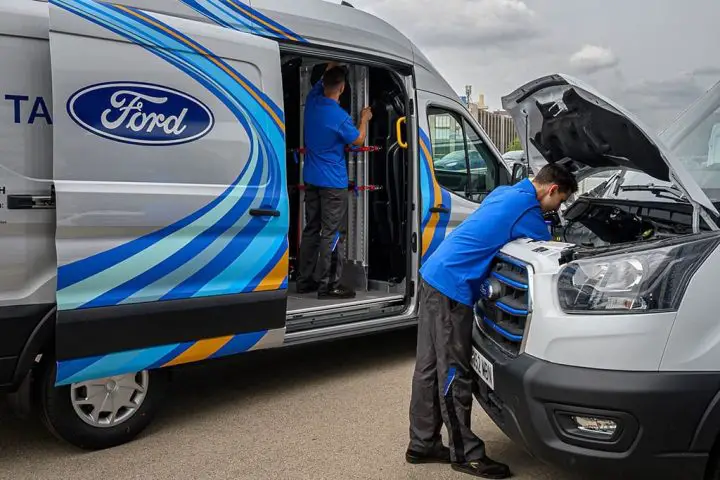 The new Mobile Workshop service will provide owners of Ford vans with preventative mechanical and maintenance services, whenever and wherever it is most convenient for owners. Ford Pro Mobile Workshop was created to "maximize the uptime and productivity of fleets of all sizes," offering on demand services. The program uses specially outfitted Ford Transit vans for its services, and is capable of performing more than 70 percent of overhaul, maintenance and mechanical procedures on both internal combustion engine-powered and electric vehicles.
Services include periodic overhauls, checks and replacements of wear items such as brakes, along with other preventative maintenance operations to keep vehicles running smoothly. If there is a repair that cannot be performed onsite by a Mobile Workshop technician, Ford Pro has more than 800 Transit Centers available for heavier duty jobs that may require more than the mobile service vans can offer.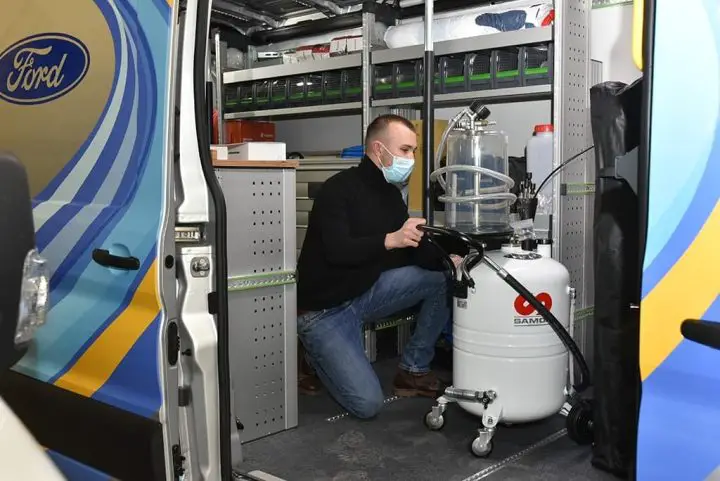 "At Ford Pro we have a clear objective: to maximize business productivity," said Elena Burguete, director of Ford Pro Spain and Portugal. "That's why we not only have a fleet of commercial vehicles that has been the European sales leader for the past eight years, but we have also created a whole ecosystem of unique connectivity solutions and services capable of optimizing business performance. With Ford Pro Mobile Workshop, our experts adapt to the customer's needs, maximizing the uptime of their fleet."
Ford Pro Mobile isn't exclusive to countries overseas. The Blue Oval has extended the service stateside, expanding its U.S. fleet by 1,200 units last year. Its U.S. fleet includes Ford Transit vans along with specially outfitted Ford Escape crossovers. Additionally, U.S. customers can take advantage of Ford's pickup and delivery services that can ship a vehicle to and from a preferred dealer service center without the need for the customer to visit the dealership themselves.