Over the past few years, more and more customers are opting to finance rather than lease, with many lessees also choosing to keep their vehicles when those terms are up rather than turn them back in. This has created a bit of a conundrum for automakers and also helped contribute to a sharp rise in used vehicle prices over the past few years, too. Experian's recently-released Q1 2023 State of the Automotive Finance Market Report revealed that this trend continued in the first part of the year as well, with the majority of both Ford and Lincoln buyers in that time frame opting to finance rather than lease. However, Ford also ranked sixth among the top 20 leased makes of Q1 2023, too.

In the first quarter of the year, Ford finished as the sixth most leased make by accounting for 6.10 percent of the total leased vehicles over the time span, ranking it behind Honda (10.41 percent), Chevrolet (8.70 percent), Nissan (8.02 percent), Toyota (7.53 percent), and Jeep (6.80 percent), but ahead of BMW 5.06 percent), Subaru (4.91 percent), Kia (4.39 percent), Hyundai (4.27 percent), Mazda (3.99 percent), Mercedes-Benz (3.16 percent), Audi (2.90 percent), GMC (2.64 percent), Volkswagen (2.41 percent), Lexus (2.34 percent), Tesla (2.17 percent), Acura (1.90 percent), Cadillac (1.88 percent), and Buick (1.70 percent).
Ford's performance here is particularly notable as 85.19 percent of its customers opted to finance their new vehicle in Q1 2023, versus just 14.81 percent that chose to lease. Meanwhile, the percentage of new vehicles that are being leased has declined over the past couple of years, from 27.93 percent in 2021 to 21.76 percent in 2022 and 18.23 percent thus far this year.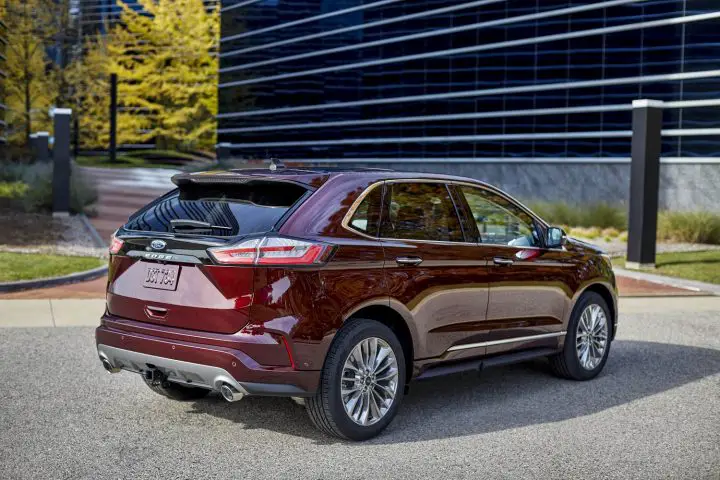 As Ford Authority previously reported, lease rates continue to remain far below historical standards, which is creating problems for institutions such as Ford Credit. Part of this trend can be attributed to the fact that without incentives, leases don't necessarily offer lower monthly payments than loans anymore, mitigating one of their biggest advantages.
We'll have more on the state of the automotive finance market soon, so be sure and subscribe to Ford Authority for comprehensive Ford news coverage.