The Blue Oval has expanded its off-road models over the years with the addition of Ford trucks like the 2023 Ford F-150 Raptor R and the recently revealed 2024 Ford Ranger Raptor. It has also indicated that it views additional variants as an opportunity to extract more value out of its lineup. Traditionally, many of these variants are bred and built by Ford without any third party equipment included, but that may be changing, at least in some circumstances. According to sources familiar with the automaker's product plans, Ford intends to sell off-road specialty derivatives outfitted with third party equipment as part of its future lineup.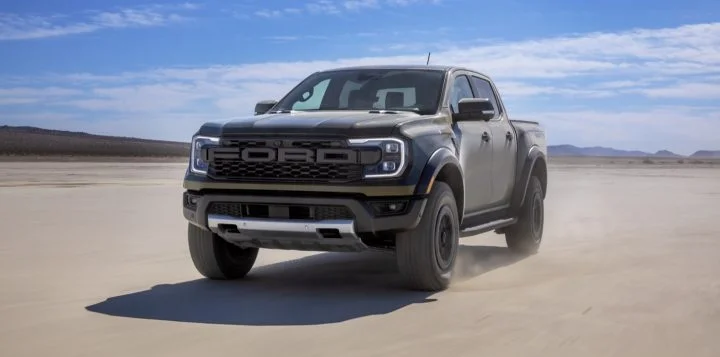 Sources say that Ford trucks are expected to get off-road focused offshoots explicitly packed with third party equipment designed to enhance their capability. The equipment and accessories that will be featured in these specialty models include but are not limited to bumpers, wheels, running boards, and body protection. These vehicles will come from the factory as specific models and they are intended to improve performance and capability, so better approach and departure angles, are areas that they will improve upon, at least when compared to products equipped with Ford parts. At least one new variant is expected to debut for the 2024 model year.
Essentially, this latest Ford trucks product rollout is not unlike how General Motors packages and sells vehicles like the Chevy Colorado ZR2 Bison. That pickup is the result of a partnership between the company and American Expedition Vehicles (AEV), and builds upon the capability offered by the regular ZR2 by adding AEV front and rear bumpers, fender flares, and beadlock-capable wheels. GM has also expanded its partnership with AEV to GMC vehicles too, as the Sierra AT4X AEV Edition, ostensibly designed to compete with the Ford F-150 Raptor, also features off-road components from the company as well.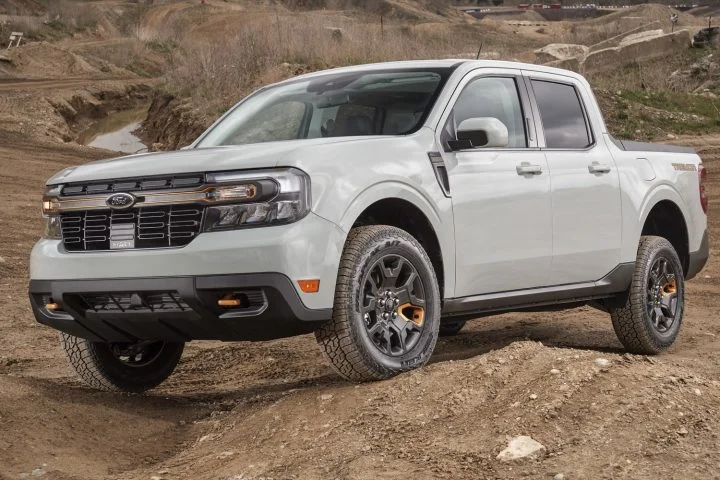 Recently, Ford trucks and SUVs have received additional trims and packages to broadly their lineup as off-road oriented vehicles have become more popular in recent years. The Ford Maverick Tremor was added to the lineup for 2023, and the Ford Explorer and Ford Expedition lineups now include the Timberline off-road trim, which represents a new approach to off-road capability for SUVs.
We'll have more on this upcoming offering soon, so subscribe to Ford Authority for the latest Ford truck news, and for continuous Ford news updates.