Ford Motor Company has filed a patent for powered doors with an ID system that may be used in future Ford vehicles, Ford Authority has learned.
The patent was filed on December 3rd, 2021, published on June 8th, 2022, and assigned serial number 0174018.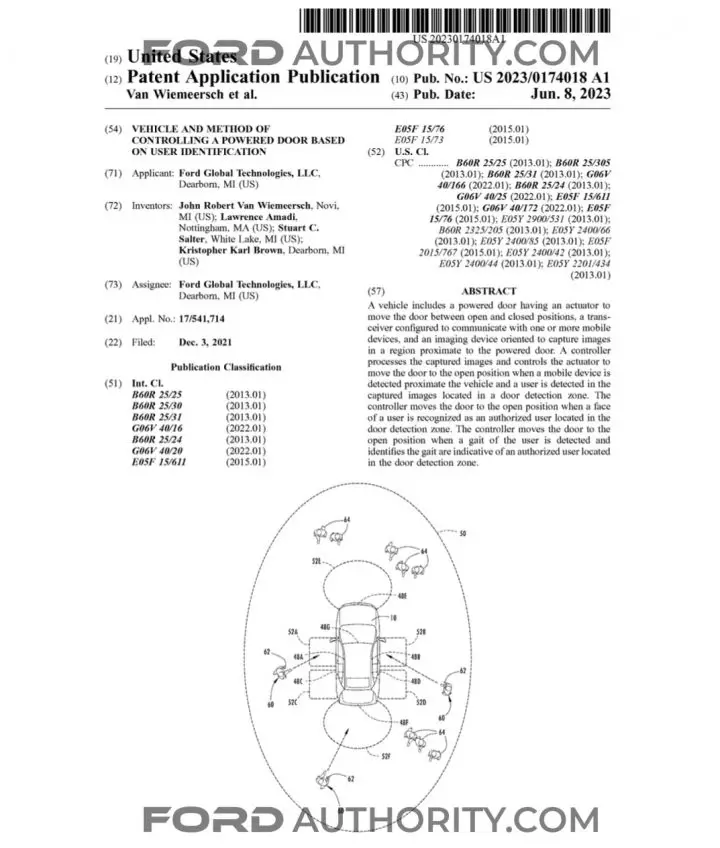 The Ford Authority Take
In recent months, Ford has filed patents for all sorts of potential new door designs, including one for doors that can automatically open for drivers and passengers, power side doors, and doors that open and close on command. Now, this newly filed patent keeps that trend going by introducing an idea for powered doors with an ID system that may be used in future Ford vehicles, too.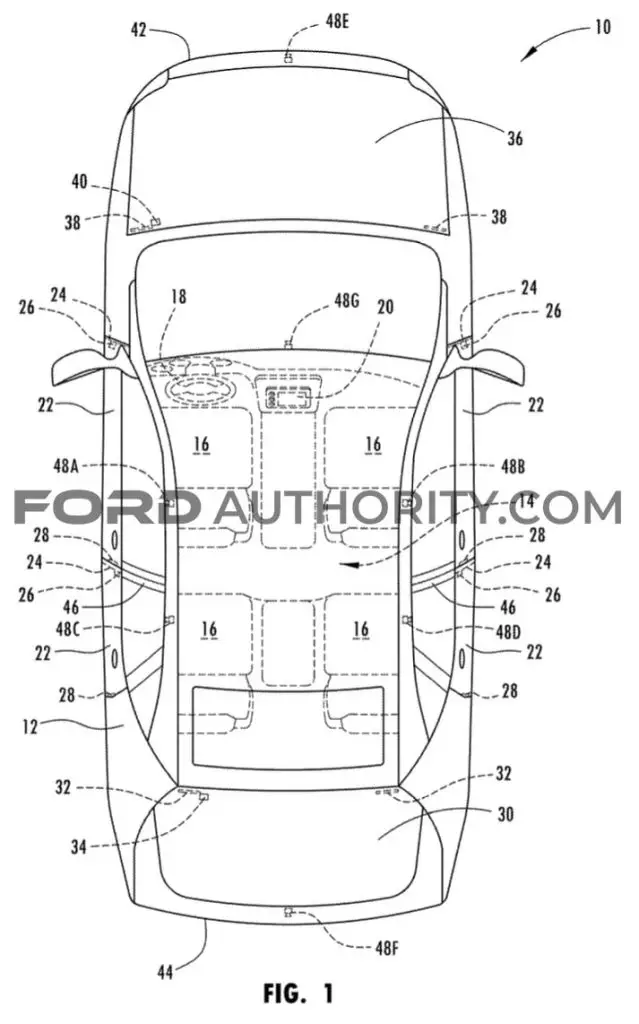 The idea presented by this patent is similar to what we've seen in the past, though rather than just another set of powered doors, these units would be able to open and close based on a user location and/or their identification. This way, when a user walks up to the vehicle with their mobile device – such as a smartphone, specifically – in hand, the doors of the vehicle would automatically open when they're within a certain predetermined distance.
In addition to using smartphones, this system could also utilize facial recognition software to determine if someone approaching the vehicle is an authorized user, at which point the doors would automatically open for them as well. This would happen via an electronic actuator located within the door, which could prop it open when so desired, and it could even open the door to varying degrees depending on the size of the user.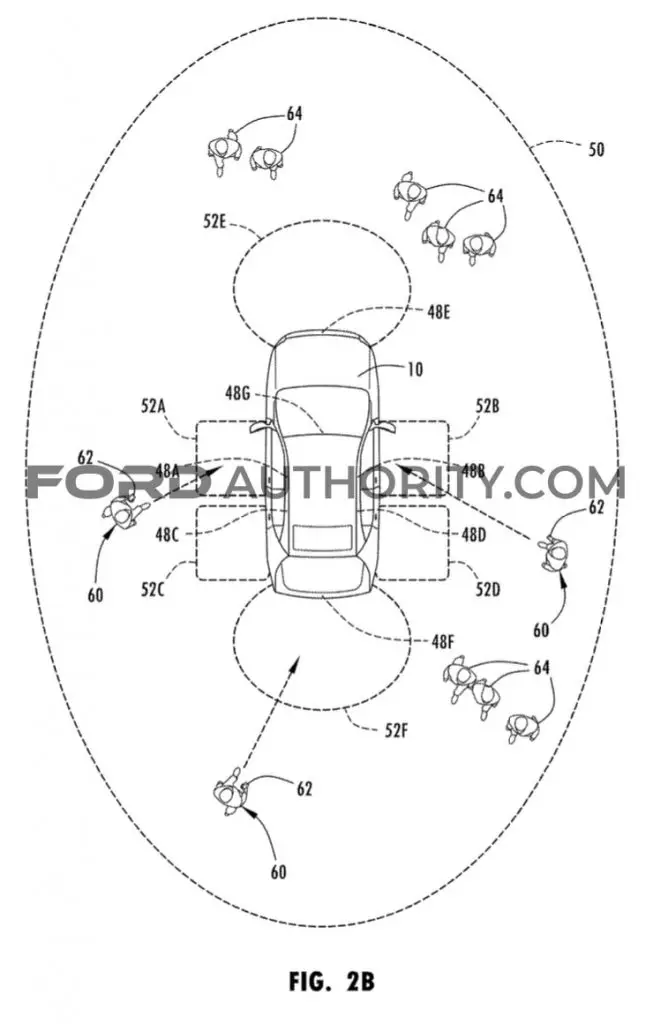 Today, phone-as-a-key features are already capable of unlocking doors when users approach vehicles, and owners can also use apps like FordPass to accomplish the same task. However, this patent envisions taking that concept to the next step, eliminating the need for people to open the door for themselves altogether.
We'll have more on this and all Ford patents soon, so be sure and subscribe to Ford Authority for the latest Ford trademark news, Ford business news, and comprehensive Ford news coverage.