The all-new Ford Explorer EV debuted for the European market back in March as one of several new all-electric models destined for that region as the automaker works to transform its entire passenger vehicle lineup to EVs by 2030 or sooner. This Volkswagen MEB platform-based crossover has been touted as a true adventure vehicle and globe-trotter, a point that FoMoCo intends to make via a partnership with travel influencer Lexie Alford – otherwise known as Lexie Limitless – who will take the Ford Explorer EV along the same route as Aloha Wanderwell did roughly a century ago as she become the first woman to drive around the world, crossing through 43 countries across a five-year period in a Model T. Now, the automaker has announced that the Explorer EV will also play a role in advertising the upcoming movie Indiana Jones and the Dial of Destiny.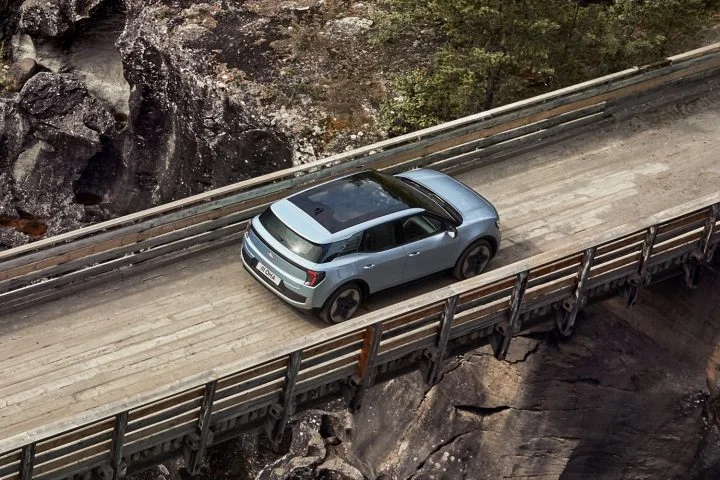 The Ford Explorer EV isn't featured in the movie itself – which is the fifth and final installment of the legendary Indiana Jones franchise – but it is the star of its advertising campaign, right alongside Harrison Ford, who plays Indiana Jones in the series. True to form, the commercial seen below sticks to the legendary movie's visuals and music soundtrack, but shows the Explorer EV embarking on a cross-continental adventure.
This new campaign launched just yesterday via a 60-second commercial shown across TV, social, digital, radio and out-of-home advertising, giving us a sneak peek at the upcoming movie, which was directed by James Mangold – who also brought us Ford v. Ferrari.
"Indiana Jones is the most iconic American explorer in cinema, so the opportunity to partner with his latest on-screen adventure using our own iconic Explorer was a perfect fit," said  Martin Sander, general manager, Ford Model e, Europe. "Making its debut here in Europe, and designed for Europe, the new Explorer will not only be electric, but is sure to be as electrifying an adventure for customers as the latest movie will be for cinema-goers."
We'll have more on the Ford Explorer EV soon, so be sure to subscribe to Ford Authority for more Ford Explorer news and around-the-clock Ford news coverage.