In early June 2023, the No. 14 NASCAR Ford Mustang of Chase Briscoe, which is fielded by Stewart-Haas Racing (SHR), incurred an L3-level penalty for a counterfeit part discovered on the race car during a teardown by the sanctioning body following the Charlotte 600 on May 29th, 2023. The penalty has been a hot topic in the Cup Series, and a driver from a Chevy team weighed in on the situation with some choice words for Briscoe and SHR, according to a report from Racing News.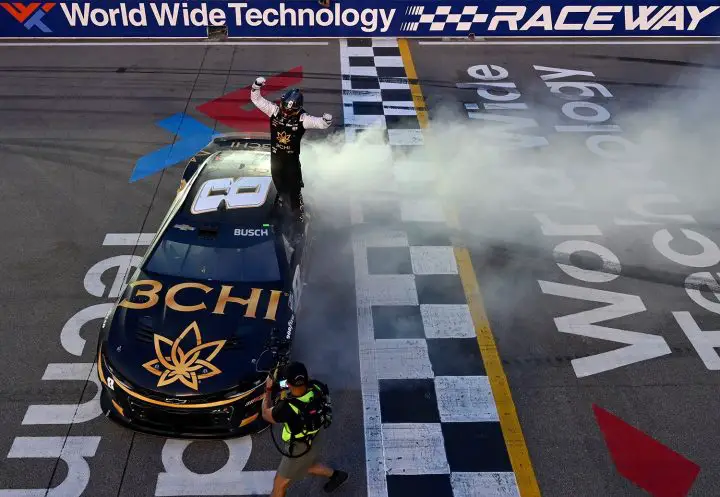 As a reminder, the counterfeit part in question was an engine air duct, which SHR did not acquire from NASCAR's approved supplier, thus resulting in the penalty. In a statement, SHR said, "We had a quality control lapse and a part that never should've been on a car going to the racetrack ended up on the [No. 14 NASCAR Ford] car at Charlotte." SHR also stated that it would not attempt to appeal the penalty.
Kyle Busch drives the No. 8 Chevy Camaro ZL1 in the Cup Series. One of the division's top competitors, Busch is known for being opinionated, and had an amusing response when asked about the No. 14 NASCAR Ford team's penalty.
"I wish we had a 'what an idiot' award," Busch said of SHR. "I mean, even if you can't find that part, you know you can call one of the other race teams and say – 'hey, do you guys have this? Can we buy it from you?'"
He added, "It blows my mind. I don't get it. For as little as that probably meant, that was a huge fine to the pocketbook and points book."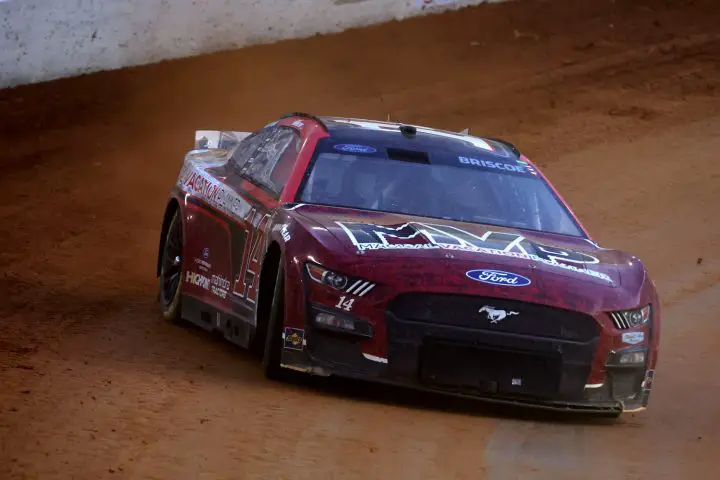 That's certainly the case, as Briscoe's No. 14 NASCAR Ford team was docked 120 points in both the driver and owner standings, as well as the loss of 25 Playoff points. Crew chief John Klausmeier was fined $250,000, and was suspended from six point-paying races.
Busch was, however, pleased with NASCAR's decision to display the counterfeit part and explain the reasoning for the penalty.
"I think it's kind of cool that they show all of that stuff; show exactly what's going on and what guys are doing," he said.
Subscribe to Ford Authority for more Ford racing news, NASCAR news, and ongoing Ford news coverage.