True to its name, Ford's Garage is a restaurant chain with bits of Blue Oval memorabilia. The chain has been expanding rapidly over the past few years with three new locations announced across the U.S. in April, joining a host of planned locations in Michigan, one in Kentucky, and quite a few in Florida. Ford fans in Cincinnati will soon be able to partake in the unique Ford's Garage experience, thanks to the latest location that will soon open its doors to the public in Ohio, according to a report by Cincinnati.com.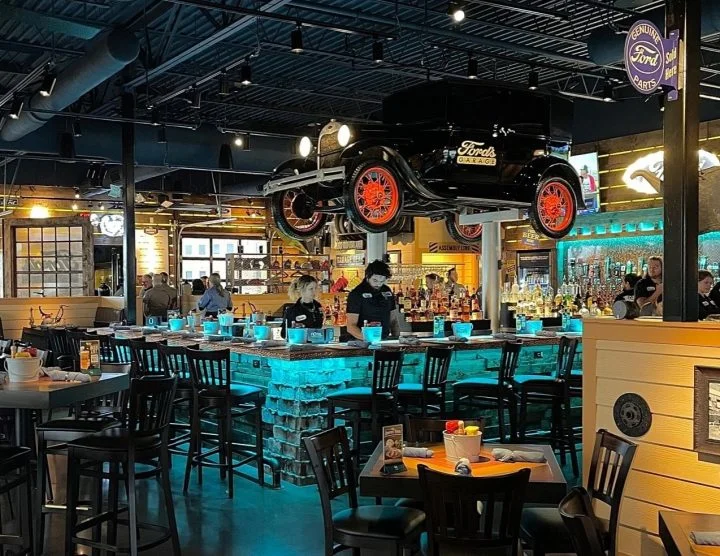 The new Ford's Garage brewpub will be located in a single-story 9,000 square-foot building in Liberty Center, a popular shopping center. The restaurant is just one of several improvements on the way for Liberty Center, and will join a luxury hotel and luxury apartments as the latest amenities available in the shopping area.
According to its website, Ford's Garage "will give you the vibe of being in a 1920s service station." Diners will be surrounded by vintage Ford vehicles, gas pumps and other fixtures, while the bars themselves are made from Prohibition-style brick, wood and a hand-hammered copper bar top.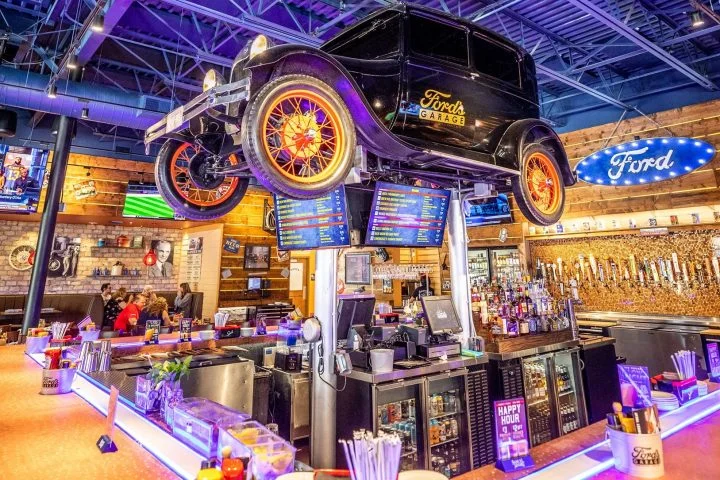 As for what's on the menu, expect the usual American comfort food, with a large selection of burgers ranging from the classic black angus beef to turkey, chicken and even veggie. Visitors can also opt for meatloaf, barbecue pork ribs, or even macaroni and cheese.
The franchise originally opened in Fort Meyers in 2012, with its first location less opening less than a mile away from Henry Ford's winter home. It wasn't originally part of FoMoCo's official extracurricular interests, but was eventually made an official licensee of The Blue Oval, and has operated as such since.