The M-Sport Ford rally team kicked off the 2023 FIA World Rally Championship on a high note, as the team scored a fifth place finish at Monte Carlo, claimed victory in Sweden, stumbled a bit to ninth overall in Mexico, earned second place in Croatia, and took home a fourth-place finish in Portugal. Things didn't go so well in Sardinia, Italy at the 2023 Rally Italia Sardegna this past weekend, however, as the M-Sport Ford team faced quite a bit of adversity as it continues to battle for championship points.
Typically known for serving up dry gravel and scorching temperatures for drivers to contend with, this year's Sardegna rally was instead plagued by frequent rain that led to plenty of standing water and mud along the route. Ott Tänak started second on the grid, but slipped to seventh on day one before climbing his way up the ranks on Saturday. However, standing water caused his Puma racer to stall out short of the finish line, and since the problem was electrical in nature, it couldn't be repaired on the side of the road.
Things improved greatly on Sunday as Tänak earned a pair of stage wins right off the trailer, which earned him four points and a third-place ranking in the championship standings. Pierre-Louis Loubet also fared well early on before a crash ended his weekend early, a fate that Adrien Fourmaux also suffered after moving all the way up to second place at one point. Finally, in WRC2, Grégoire Munster and Robert Virves both posted top-ten stage times, with Munster finishing the weekend in eighth place.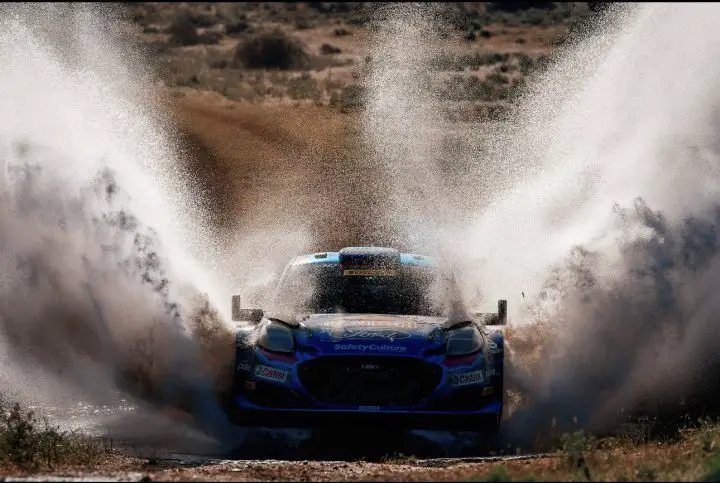 "What can I say, I feel so sorry for the whole team, everyone is trying so hard and we have just not had any luck this weekend," said M-Sport team principal Richard Millener. "Ott gave his all for the Power Stage and managed to gain four vital championship points, but the retirement of Pierre was a huge disappointment. Adrien drove a fantastic rally, he pushed where needed, and was controlled for the rest of the rally – through what can only be described as crazy conditions. The result was not what he deserved, but we will stand by him, in rally there are always difficult times, but his speed and showing of talent this weekend is what we should remember. Let's bounce back in Kenya, we will not give up, that's for sure!"
We'll have more on M-Sport Ford soon, so be sure and subscribe to Ford Authority for more Ford racing news and comprehensive Ford news coverage.