NASCAR Ford driver Austin Cindric, driver of the No. 2 Mustang in the Cup Series, had a dustup with Austin Dillon, driver of the No. 3 Chevy Camaro ZL1 at Gateway on June 4th, 2023. The incident prompted Dillon to call for Cindric's suspension for what he felt was an intentional wreck, but NASCAR has ruled that Cindric's actions would not result in a penalty of any kind, according to an interview with NASCAR Senior Vice President of Competition, Elton Sawyer, with SiriusXM NASCAR Radio. 
With just over 20 laps left in the race, a wreck occurred between the No. 3 Camaro of Dillon and the No. 47 Camaro of Ricky Stenhouse Jr. At first, it was difficult to tell that Cindric's No. 2 NASCAR Ford was involved, but a different view of the wreck shows that contact between his Mustang and Dillon's No. 3 Camaro was what triggered the crash. Dillon felt that Cindric had turned into him intentionally and said that he would like to see the NASCAR Ford driver suspended.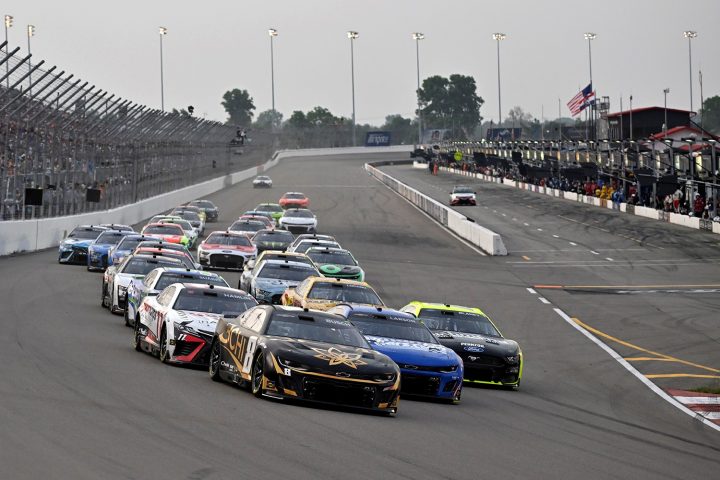 However, Sawyer explained that NASCAR and Dillon did not see eye-to-eye about the crash.
"We didn't see anything that really would rise to a level that would be a suspension or a penalty," Sawyer said. "It looked like hard racing. One car coming up a little bit and another car going down. As we said last week, we take these incidents very seriously when we see cars that are turned head-on into another car or head-on into the wall. I spent a lot of time looking at that, looking at all the data, looking at TV footage and just deemed this one really hard racing."
Cindric responded to Dillon's call for his suspension on social media on June 6th, stating, "As a professional, I do not enjoy having my character in question when it is not justified. We are expected to race hard and I will not apologize for doing so, but I will be the first person to raise my hand and listen when I've done something wrong."
Subscribe to Ford Authority for more Ford racing news, NASCAR news, and ongoing Ford news coverage.