The No. 14 NASCAR Ford Mustang, driven by Chase Briscoe and fielded by Stewart-Haas Racing (SHR), has been severely penalized due to a counterfeit part that was discovered on the race car following the Charlotte 600 on May 29th, 2023, according to a report from NASCAR.
The No. 14 Mustang was one of several race cars taken back to NASCAR's Research & Development center following the race. During a teardown, officials found the No. 14 NASCAR Ford to be in violation of several rules referenced in the NASCAR Rule Book, including Section 14.1F, which prohibits counterfeiting a Next Gen single source vendor-supplied part, as well as Section 14.6.A Underwing, and 14.6.3B Engine Panel Assembly.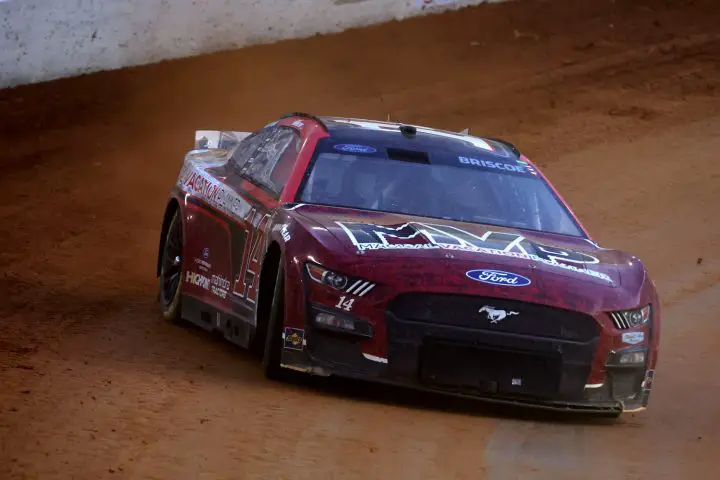 More specifically, the engine panel rule states that the engine panel NACA duct must be used, and remain unobstructed. It is a single-source supplied part for the Next Gen race car, and cannot be modified or counterfeited, as tightening the ducts, or modifying their size, can help a team create more downforce on the car.
As a result, Briscoe's No. 14 NASCAR Ford team has been docked 120 points in both the driver and owner standings, as well as the loss of 25 Playoff points. Crew chief John Klausmeier has been fined $250,000, and has been suspended from the next six point-paying races.
"In the post-race inspection at the R&D Center, we found the No. 14 car had an engine panel NACA duct not in compliance with the rule book," NASCAR Senior Vice President of Competition Elton Sawyer explained. "It is a counterfeit part, and that is an L3 [most severe] penalty. We need to make sure we're keeping the teams and the car in compliance. The deterrence model has to fit that, and that's our responsibility as custodians of the sport and of the garage."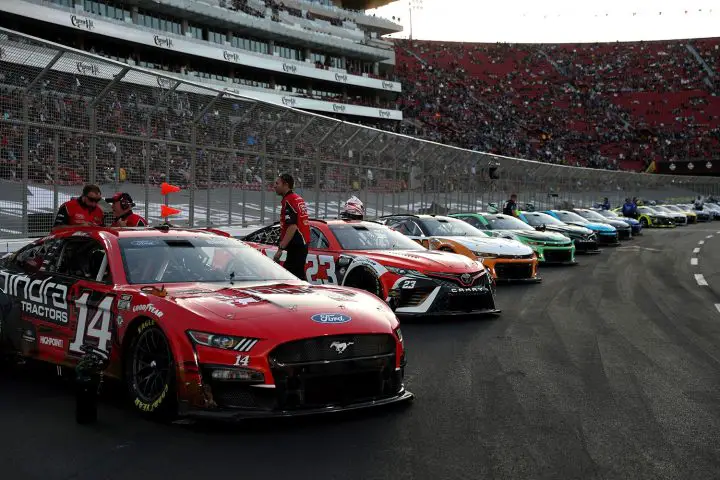 In a statement, SHR said, "We had a quality control lapse and a part that never should've been on a car going to the race track ended up on the No. 14 car at Charlotte. We accept NASCAR's decision and will not appeal."
Subscribe to Ford Authority for more Ford racing news, NASCAR news, and ongoing Ford news coverage.