The No. 34 NASCAR Ford Mustang, fielded by Front Row Motorsports (FRM) and driven by Michael McDowell, has been penalized following the Charlotte 600 on May 29th, 2023, due to a loose wheel incident.
With 57 laps left, the No. 34 Mustang of McDowell slowed as it lost a wheel, causing a caution. Ultimately, McDowell's No. 34 NASCAR Ford was scored several laps down and credited with a 28th-place finish. The incident was deemed to be in violation of Section 8.8.10.4.A & C of the NASCAR Rule Book, which refers to the loss or separation of an improperly installed tire or wheel from a race car.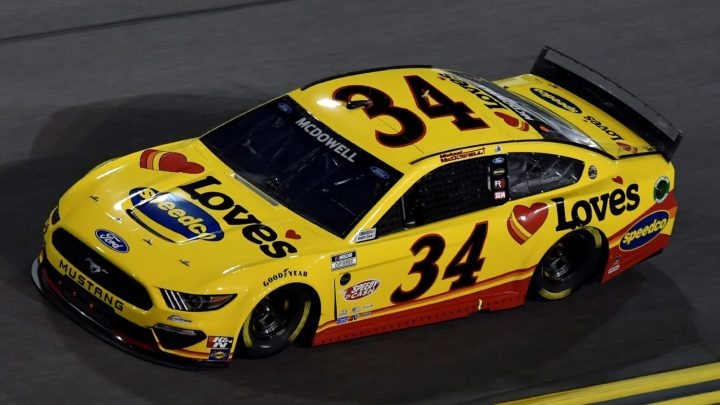 Per the Rule Book, McDowell's No. 34 NASCAR Ford team incurred penalties in the form of crewmember suspensions. Thus, Scott Brzozowski and Adam Lewis have been suspended from competition in the next two point-paying races, including this weekend's race at World Wide Technology Raceway on June 4th and the Cup Series race Sonoma on June 11th.
Currently, McDowell and the No. 34 NASCAR Ford team are scored 22nd in the overall point standings, with one top 10 finish under his belt. He currently has an average finish of 21st, and average start of 19th.
McDowell's No. 34 Mustang is not the first NASCAR Ford team to have incurred penalties for a loose wheel incident. The No. 2 Mustang of Austin Cindric was penalized for a loose wheel during the race on May 7th, 2023 at Kansas Speedway, and the No. 10 Mustang of Aric Almirola suffered a similar occurrence at Phoenix Raceway on March 12th, 2023, and was also penalized.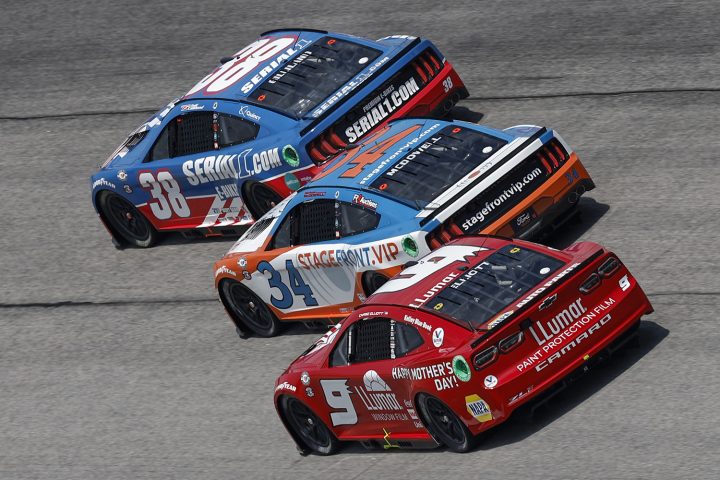 Overall, The Blue Oval has been struggling in the 2023 Cup Series season, likely due to the front end design of the Next Gen Mustang race car. However, considering that Ryan Blaney's No. 12 Mustang is the most recent winner at Charlotte, things might just yet turn in Ford's favor this season.
Subscribe to Ford Authority for more Ford racing news, NASCAR news, and ongoing Ford news coverage.