Back in 1969, a fellow named Heriberto Pronello designed a special machine for the Ford Sports-Prototype team in Argentina, which was later driven by Formula 1 pilot Carlos Reutemann. Called the Huayra Pronello-Ford, this special race car found success rather easy in the late 1960s in Argentina's Sports-Prototype series, as it wound up either qualifying for and racing in almost all of that country's Turismo Carretera events. The car was later discovered and purchased by the current owner, Ricardo Zeziola, in 2005, after which he treated it to a full-blown restoration with help from Pronello himself. Zeziola recently brought out the historic Huayra Pronello-Ford racer to this year's Goodwood Festival of Speed, but not before subjecting it to some wind tunnel testing, interestingly enough.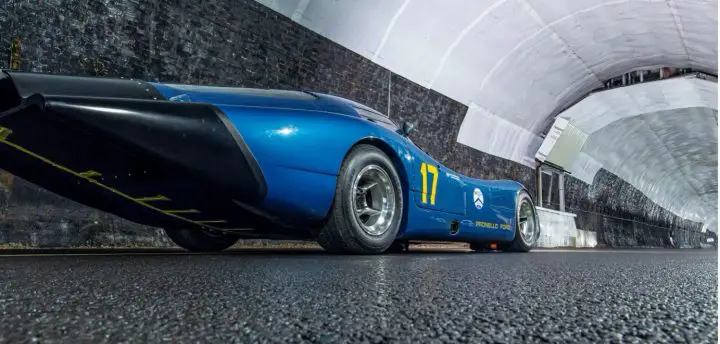 With the help of Argentine engineer Sergio Rinland, the vintage racer was shipped to Oxford in the UK, where engineering students from Oxford Brookes University fitted the car with pressure sensors and other equipment before it underwent aerodynamics testing at the Catesby Tunnel facility in Northamptonshire. From there, engineers and students analyzed the car's aerodynamics, including how its bodywork creates low pressure underneath that generates downforce. Additionally, the racer is powered by a heavily-modified Ford 4.0L Y-block V8, which generates 430 horsepower and is equipped with four Weber 48/48 IDF carburetors.
"Catesby Tunnel really is the perfect facility for this sort of testing," said Sergio Rinland, ex-Brabham, Benetton, and Sauber F1 designer. "We have a full-scale vehicle on an asphalt road, without the need for struts or supports like in a wind tunnel. The radiators, gearbox, engine, etc are all at proper running temperatures. Also, unlike traditional outdoor testing we can control the variables. The smooth surface and consistent environmental conditions have allowed us to collect data with phenomenal repeatability. This is a great way to confirm or otherwise the aerodynamic characteristics of historic cars in a fun and inexpensive way."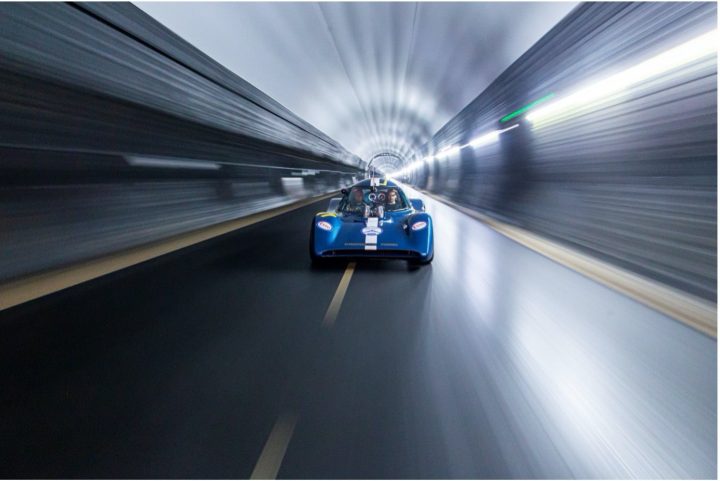 "It is a stunning car," said Willem Toet, ex-Ferrari, Honda, and BMW Sauber F1 aerodynamicist. "It has a slippery upper shape and a flat floor with a diffuser that gave it quite an edge in its day. The diffuser has an expansion ratio that puts it staggeringly close to the maximum downforce you can get from a diffuser. The car was at the tunnel with pressure tapings added to it, in order to look at the pressure distribution around the car which looks to completely confirm that it works exactly as the designer expected."
We'll have more vintage racers like this to share soon, so be sure and subscribe to Ford Authority for 24/7 Ford news coverage.