Quite a few Blue Oval vehicles from the mid-1990s have crossed the auction block as of late, particularly from the year 1996, like this uniquely colored Ford Mustang SVT Cobra and a Ford Crown Victoria with under 60,000 miles racked up. SUV enthusiasts now have the opportunity to make a 1996 Ford Bronco with extremely low mileage their own, as one recently popped up for sale on Bring A Trailer.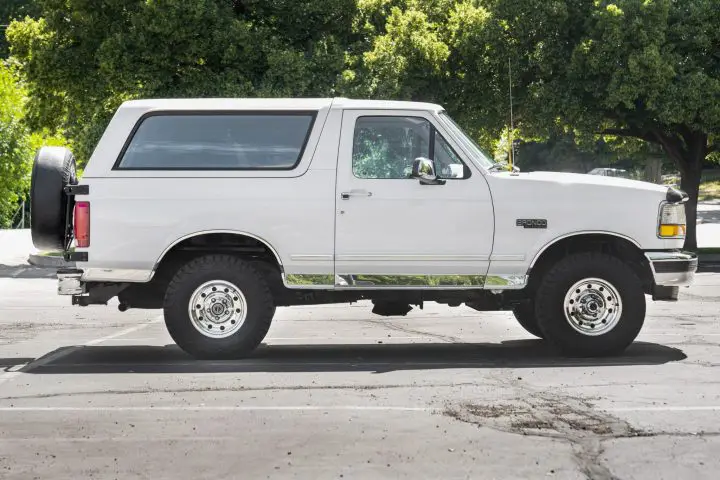 This 1996 Ford Bronco has seen just 13,000 miles of driving, and it has spent its life in Utah, with two prior owners reported, the most recent of which only put 150 miles on it. It certainly appears to be low-mileage, as its exterior is almost flawless, free of any major dings, dents or scratches, and the chrome trim is particularly striking against its Oxford White paint. Outside, the two-door SUV features a receiver hitch, chrome bumpers, a swing-away rear tire carrier and drop-down tailgate. It rolls on a set of 15-inch chrome wheels wrapped in BF Goodrich All-Terrain T/A K02 tires, ready to take on the trail.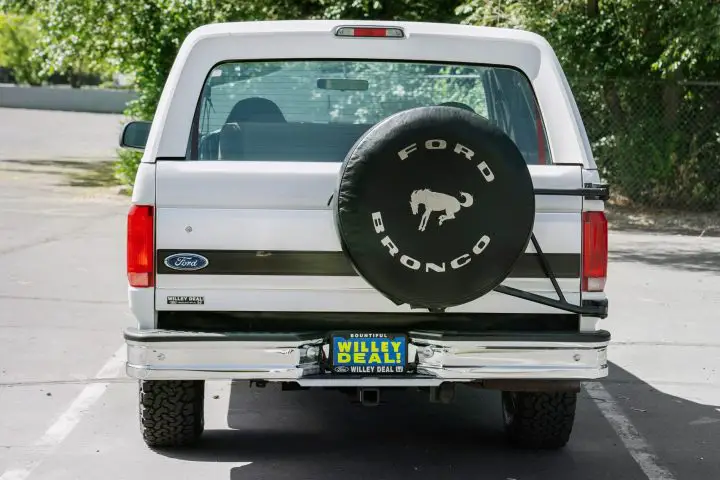 Inside, the Opal Gray seats appear almost new, with captain's chairs up front and a rear bench seat in the second row. The SUV features a CD stereo, cruise control, a driver side airbag, power windows, a power-operated tailgate window and air conditioning. The speedometer goes up to 85 mph.
Under the hood, this 1996 Ford Bronco XLT harnesses the naturally aspirated 5.8L V8 engine, rated at 205 horsepower and 328 pound-feet of torque from the factory. Power is routed via a four-speed automatic transmission to either the rear two or all four wheels. There is surface rust visible on the undercarriage, the product of road salt on Utah roads, according to the seller.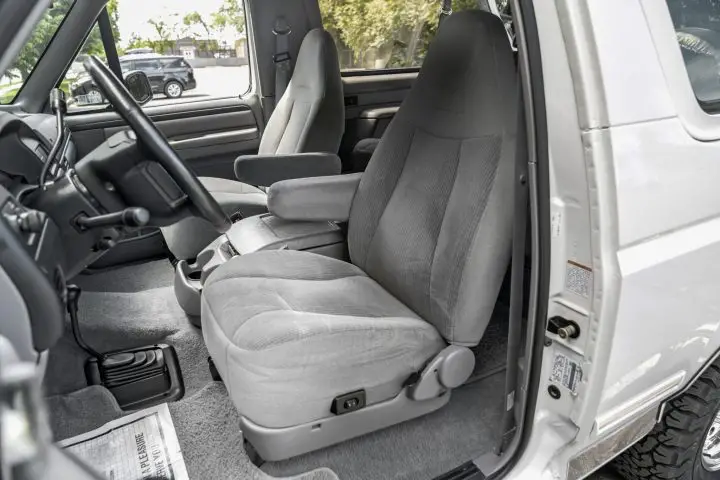 The window sticker indicates that this vehicle sold for $26,795 new in 1996, and as of this writing, the high bid is $29,250, with under 24 hours left to bid.