MotorWeek's Retro Reviews are a great way for Blue Oval fans – or automotive enthusiasts, in general – to dive into a little bit of nostalgia, as the YouTube series routinely presents us with blast from the past reviews that conjure up fond memories from years ago. Most recently, we've been treated to Retro Reviews of both the 2002 Ford Focus SVT and 2002 Ford Thunderbird, which were mostly glowing, save for a couple of nitpicks. Now, the newest Blue Oval Retro Review has dropped, and it's centered around the 2001 Ford Focus.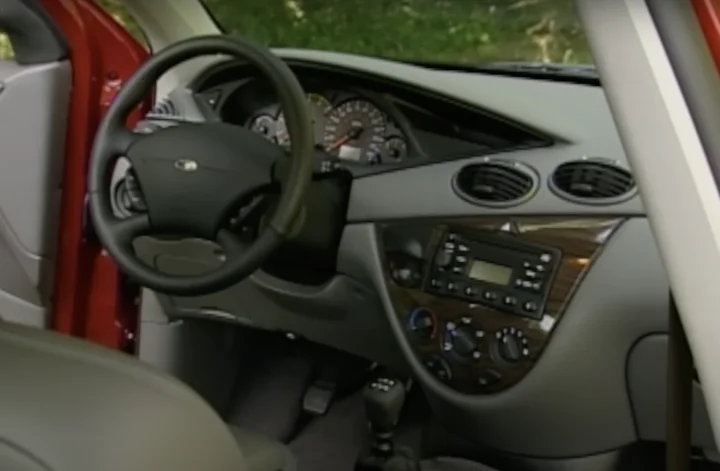 Back in a time when small cars were still all the rage in the U.S., the 2001 Ford Focus faced tremendous competition in its heyday, which is quite the contrast to today's crossover, SUV, and truck-obsessed market. In this particular video, MotorWeek gathered up five of the more popular compact, front-wheel drive sedans of the time – the 2001 Ford Focus, Honda Civic, Nissan Sentra, Dodge Neon R/T, and Toyota Corolla.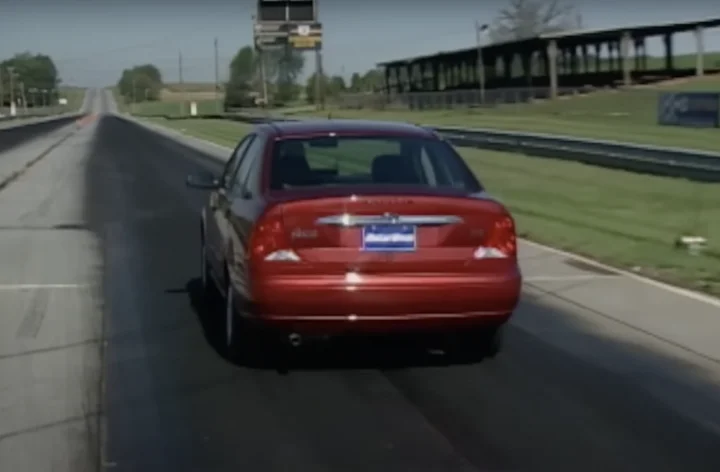 At the time, the Ford Focus was a big hit with consumers and also a buyer's choice award recipient from MotorWeek, so as one might imagine, it garnered plenty of praise in this review. Highlights including the sedan's solid feel, excellent handling, youthful, edgy styling, and the "somewhat notchy" five-speed manual transmission, which was mated to the 2.0L DOHC Zetec four-cylinder engine making 130 horsepower and 135 pound-feet of torque.
The 2001 Focus also presented buyers with solid fuel economy figures of 25 mpg in the city and 34 on the highway, along with a best-in-class 0-60 time of 7.8 seconds. Ultimately, MotorWeek had few negative things to say about the sporty sedan, save for its fake wood interior trim and uncomfortable front seats, making it a top choice from this now long-gone era.
We'll have more cool videos like this to share soon, so be sure and subscribe to Ford Authority for more Ford Focus news and around-the-clock Ford news coverage.