Doug DeMuro is a popular YouTube personality with opinions about specific vehicles and the automotive industry as a whole. Previously, he commented on Ford's decision to kill off its cars in favor of crossovers and SUVs, praising the automaker for its choice. Ford CEO Jim Farley himself has taken notice of DeMuro, commending him for his video on Ford cars. DeMuro has once again made The Blue Oval the subject of a video, this time taking an in-depth look at the 2002 Ford F-150 Harley Davidson edition.
The first thing DeMuro comments on is the supercharged powerhouse under the hood of the 2002 Ford F-150 Harley Davidson, with 340 horsepower and 425 pound-feet of torque. It's a four-door Super Crew pickup, and thanks to its "big, rumbly supercharged V8," DeMuro remarks that it's still extremely fast for its size. The 2002 F-150 Harley Davidson represented one of the last performance upgrades offered under the Harley moniker, as succeeding packages were just appearance packages, and did not outfit the Ford truck with more power under the hood.
As for aesthetic details, the F-150 Harley Davidson features an exclusive Harley badge on the front fender, and DeMuro notes that Ford applied chrome finish to quite a few components, such as the 20-inch wheels embossed with the Harley Davidson logo. The front grille is all chrome, as well as the side steps and the dual side-exit exhaust outlets. Interestingly, Ford elected to carry this theme inside the vehicle, chroming things like the gearshift stalk, and the seat adjustment buttons.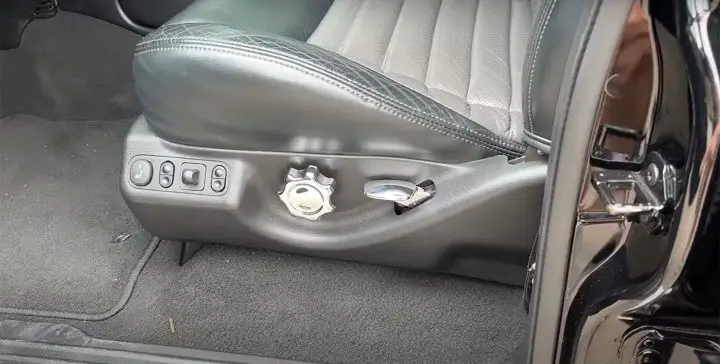 "Now, I make fun of the Harley Davidson branding in this truck," DeMuro says, "but the truth is, even if you strip away all the Harley stuff, this truck was pretty damn cool."
As for its on-the-road performance, this 2002 Ford F-150 Harley Davidson edition is definitely more agile than its "regular" F-150 counterparts, thanks to its upgrades. However, by modern standards, it doesn't handle all that well, but DeMuro acknowledges that buyers of this particular model weren't buying it for its performance, necessarily – they were more interested in the exclusive Harley-Davidson branding.
And speaking of buyers interested in a 2002 Ford F-150 Harley Davidson, the exact truck from DeMuro's video is currently up for sale on Cars & Bids, with the auction set to close on Thursday, July 13th, 2023.
Subscribe to Ford Authority for the latest Ford F-150 news, and for continuous Ford news updates.