The 2023 Ford Escape received a substantial update that completely revised the lineup, with fresh trim levels and some key tech updates, like Sync 4. Currently, a 2023 Ford Escape ST-Line Elite all-wheel drive hybrid is in our fleet, and we've been taking questions about it as we drive it around to get a feel for it. But today we wanted to talk about three of its four drive modes, which have something to offer all types of drivers, although one mode really excels at its job over the other two.
Normal
Most 2023 Ford Escape hybrid owners are probably just going to leave their vehicles in this mode, which is perfectly acceptable, and it might even be the best way to experience what this hybrid has to offer. Ford says that Normal balances all vehicle systems for "comfort, convenience, and excitement." That is an accurate claim in my opinion, as the Escape does switch over to electric as much as it can in this mode and it doesn't seem to lack for power when pushed, although that results in the gas engine kicking on. In this mode, the Escape can cruise on electric power quite often when driving around town and even in certain situations on the highway, based on my experience. Regenerative braking in Normal is definitely a bit grabbier than a pure gasoline vehicle but it's a predictable and firm setup that is easy to use.
Eco
There are no doubt some 2023 Ford Escape hybrid owners who will want to maximize their fuel economy, and Eco will almost certainly mollify them. For starters, air conditioning is limited in this mode, although that didn't really bother me, as the car had already cooled itself by the time I switched to Eco for testing purposes. Clearly, performance is also dialed back a bit, although not as much as I expected. Accelerating from a stop light isn't unsafe by any means, but there seemed to be more effort needed to get up to speed. Regenerative braking seemed a bit more aggressive in this mode too, with the Escape slowing down a bit quicker once I took my foot off the accelerator. For around town driving, I liked Normal more, as I didn't think Eco kept the hybrid in electric more often than Normal, which is very good at switching to electric when it can.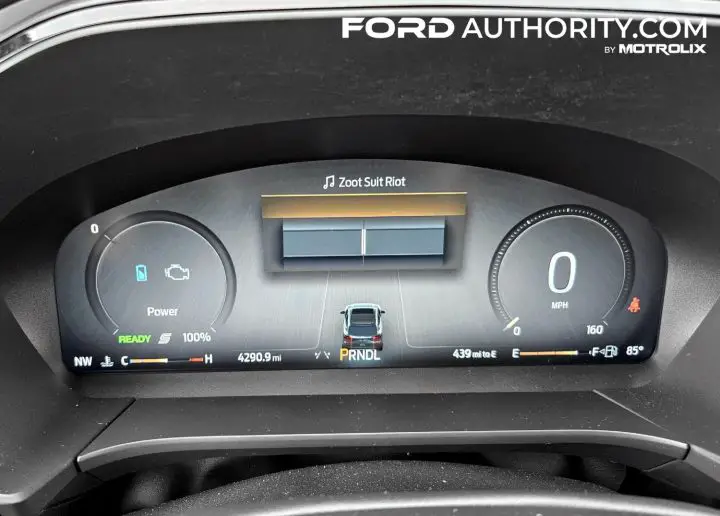 Sport
According to Ford, the 2023 Ford Escape hybrid in Sport mode is for "spirited and engaged driving." Ultimately, Sport didn't really feel too different from Normal in terms of straight acceleration. Sport basically turns the Escape into a regular internal combustion vehicle with auto start/stop, in that the hybrid will utilize electric operation when stopped but immediately turn the gas engine one when the brake pedal is released. That is what makes Sport a bit faster, but drivers can absolutely do the same in Normal if they just push down on the accelerator a little more. That said, I could have swore that the transmission utilized simulated gear ratios when in this mode, but I could be wrong about that. In this mode, the Escape will seemingly never switch into fully electric operation while in motion, which means power is a bit more accessible at all times.
Additionally, regenerative braking seemed far less aggressive in Sport, almost to the point of operating like a regular gasoline model. This is definitely a good mode for someone who was forced to buy a hybrid and doesn't care about fuel economy, but wants the Escape's power to be easily accessible.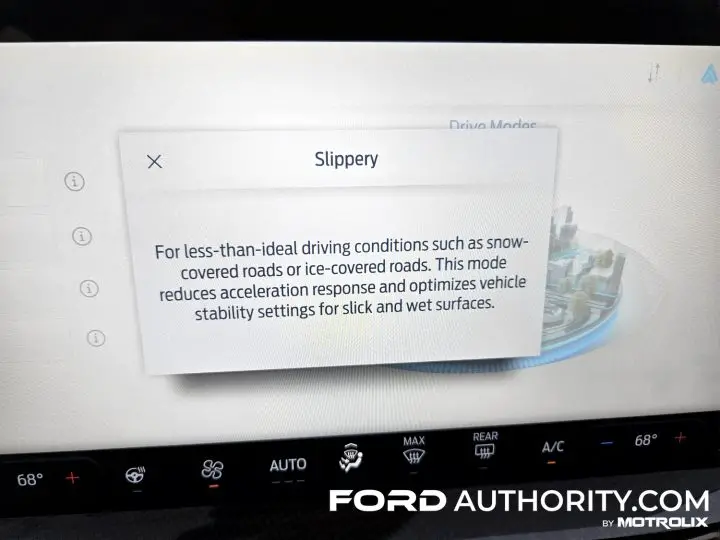 I did not test how Slippery changed how the 2023 Ford Escape operated, since I haven't been able to drive it in inclement weather. Ultimately, Eco, Normal, and Sport will likely be used far more often than Slippery, but it's a nice mode to have if needed.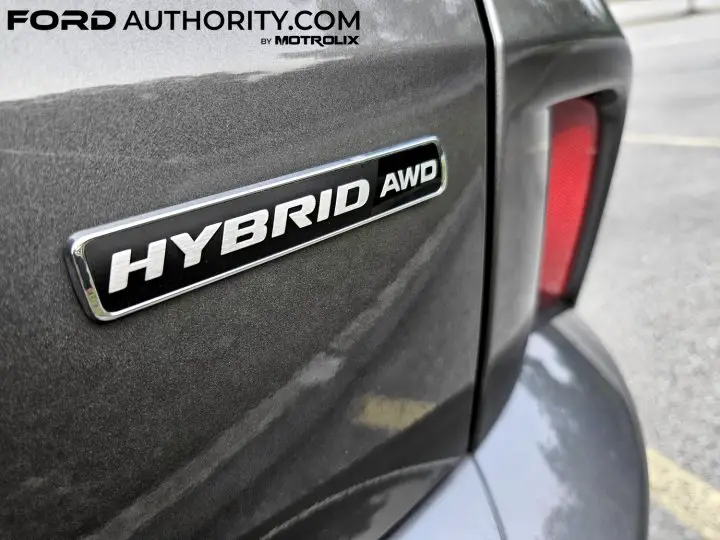 Verdict
As it currently stands, Normal seems like the best way to drive a 2023 Ford Escape hybrid. Acceleration isn't as immediately accessible as Sport, but it's not like Ford really put it behind a barrier either. At least it didn't feel like that to me. In my opinion, part of the charm of driving a hybrid is maximizing electric operation, and Normal allows drivers to do that regularly and often enough where Eco doesn't seem necessary, at least in the situations I put the Escape in. As for Eco, while it does seem to try and maximize electric operation by throttling acceleration somewhat and turning down the air conditioning, the Escape doesn't really need it, as Normal is already extremely good at management gas and electric power. Sport does seem to make the Escape's power more accessible, but again, Normal isn't a penalty box in the slightest. Ultimately, it's not the these modes aren't distinctive, it's simply the strength of Normal that makes it a clear winner in my book.
We'll have more on the Escape hybrid soon, so subscribe to Ford Authority for more Ford Escape news, and for continuous Ford news updates.