Over the past few months, Ford Authority has spotted a number of 2024 Ford Explorer prototypes out and about – many of them devoid of any sort of camo designed to conceal the crossover's refreshed exterior appearance. Thus far, that list includes the high-performance ST, the luxurious Platinum, the brand new Active, along with the crossover's revised interior, which will boast a larger touchscreen, among other updates. However, aside from likely not offering the same front LED light bar as its Chinese counterpart, sources familiar with the matter have told Ford Authority that the off-road-focused 2024 Ford Explorer Timberline will feature the same front end design as the current, 2023 model year version of that crossover.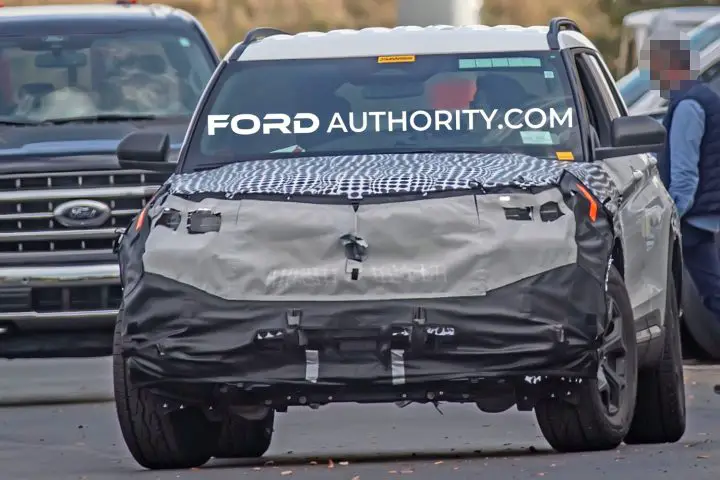 The 2024 Ford Explorer Timberline will indeed continue to utilize the current model's front end, and that means every component of it – the headlights, grille, bumpers, and everything else. However, the Timberline will feature the same, new liftgate and rear lighting setup that we've already seen on other prototypes, and presumably will receive the same interior revisions as its counterparts, too. This is particularly notable as the Chinese version of the Explorer Timberline got its own unique front end design when it debuted there this past January.
The Explorer Timberline debuted in 2020 for the 2021 model year, a year after the crossover itself received a redesign for the 2020 model year. This means that the more rugged version could be in line for an update after 2024, putting it on a slightly different timeline than the rest of the Explorer lineup.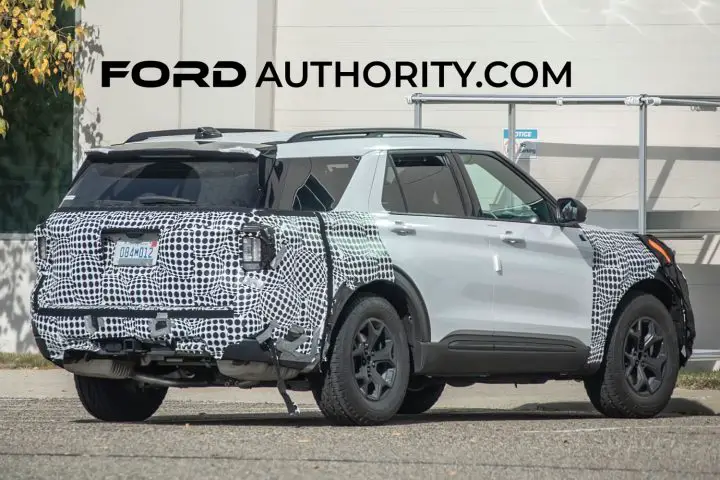 Otherwise, the 2024 Ford Explorer is set to receive a number of updates as part of its forthcoming refresh, including the aforementioned revised front end design, along with a redesigned liftgate that seemingly drew inspiration from its Chinese counterpart and the previous generation Explorer. Aside from a few updates to its exterior, the crossover is also expected to receive an all-new center stack with Sync 4 or the long-awaited Google infotainment system, while BlueCruise will likely become available along with the refresh, too.
We'll have more on the 2024 Ford Explorer soon, so be sure and subscribe to Ford Authority for the latest Ford Explorer news, and continuous Ford news updates.