Since the debut of the all-new 2024 Ford Mustang last September, we've learned just about everything there is to know about the S650 generation pony car, including how much power it makes and how much it costs, as well as its many cool new features such as the electronic drift brake and remote rev, which have proven to be quite popular thus far. Though the build and price configurator and order banks for the 2024 Ford Mustang launched in late March, deliveries have thus far been impacted by quality reviews conducted during the early production process, but in the meantime, we're learning about another new feature present in the pony car – Exit Warning.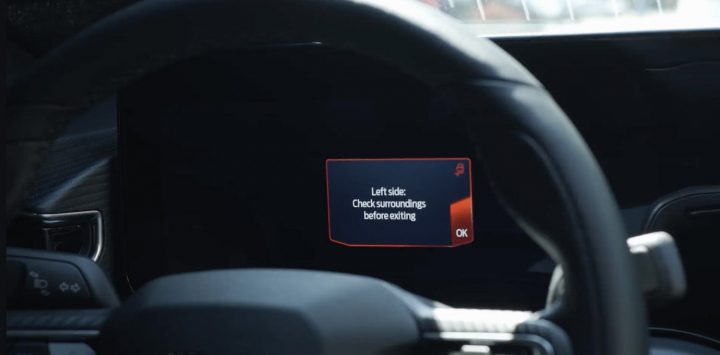 Exit Warning is a brand new driver assist feature that will be included on all 2024 Ford Mustang models as standard equipment, and it's designed to do one thing very well – help protect other folks that might be sharing the road with the new model, such as people riding scooters, bicycles, or those that are simply out for a walk.
The new Exit Warning feature accomplishes this by warning the driver when one of these road users is approaching their vehicle before they open the door, helping to prevent a potential collision and possible injury – not to mention damage to the vehicle. When the door is closed and the Mustang is in park, Exit Warning uses the car's rear radar sensors to detect these users – which are traveling at speeds of at least four miles-per-hour.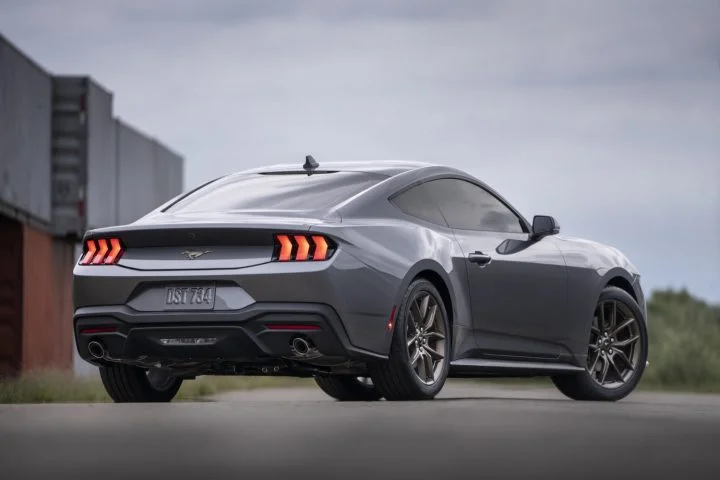 If the system determines that the road user could possibly come into contact with the Mustang's door if it was to open at any given time, it will warn the driver using visual and audio alerts via the SYNC system, side mirror, and instrument cluster, and it remains active for up to three minutes after the ignition is turned off. With these types of accidents becoming more and more common, it's a pretty sensible way to help prevent users from opening their doors and unknowingly turning what could be a good day into a bad one, in more ways than one.
We'll have more on the 2024 Ford Mustang soon, so be sure and subscribe to Ford Authority for more Ford Mustang news and non-stop Ford news coverage.