Apple CarPlay has become an incredibly popular alternative to automotive OEM infotainment in recent years, supplanting both those factory systems and even its chief rival, Android Auto, as the software of choice in that regard for Ford (but not Lincoln) users, as well as most other brands – even as one, General Motors, is seemingly working to do away with it, a decision that Blue Oval CEO Jim Farley recently panned. However, many drivers find themselves staring at their vehicle's dash lights trying to decipher which icons they're looking at, which can present a bit of a safety issue. Now, the forthcoming Apple iPhone iOS 17 update is aiming to rectify that exact problem, according to a recent post on Reddit.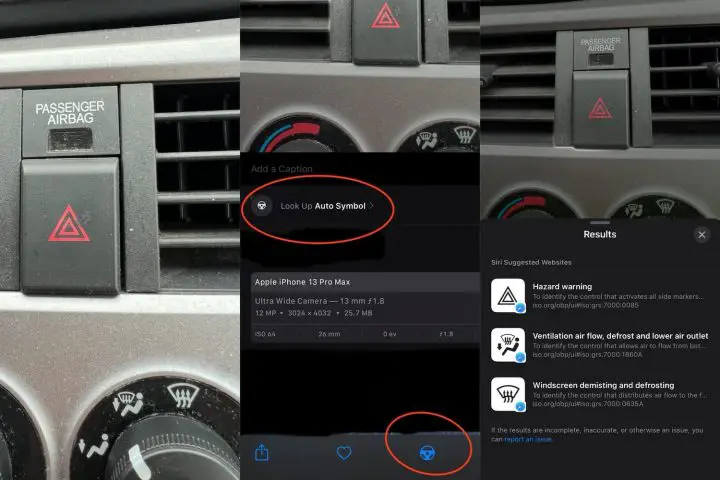 There, a user posted a photo showing off a new feature present in the Apple iPhone iOS update – Visual Look Up. This feature is able to identify things like dashboard lights – or any other type of picture or video – then search for information on that item, whether it be hazard warning, windscreen defrost, climate control symbols, headlight options, defrost, or ventilation airflow, and provide it to the user, along with a short description of what the icon represents and a link for more information.
What's particularly interesting about this feature is that it doesn't just work for warning lights – but rather, any symbol located on the dashboard, which could come in handy for anyone driving a vehicle that they're aren't totally familiar with, such as a rental car. Android users can accomplish essentially the same thing by using Google Lens, which identifies objects in pictures or a phone camera's live feed.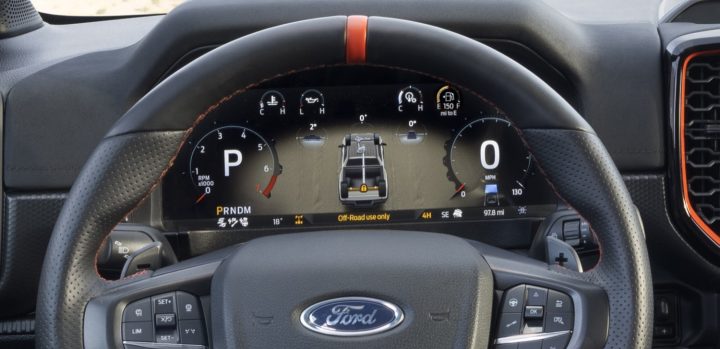 In addition to this new feature, iOS 17 will also add downloadable map data via Apple Maps – something Google Maps has been able to do for years, in all fairness – and it will also feature real-time electric vehicle charging station availability along any given route.
We'll have more on Apple CarPlay and Android Auto soon, so be sure and subscribe to Ford Authority for 24/7 Ford news coverage.