Saleen is mostly known for building and selling all sorts of visual and performance upgrades for the Ford Mustang, as well as turnkey cars, which it has done dating back to the Fox Body era. However, Saleen has also performed its magic on a variety of other models as well, including the Ford Explorer. The 1998 Ford Explorer Saleen XP8 is an ultra-rare machine that was built in scant quantities, making them a rare sight today. Now, mega-popular YouTuber and creator of the auction site Cars & Bids – Doug DeMuro – has reviewed a 1998 Ford Explorer Saleen XP8, which also so happens to be up for sale at that very same site.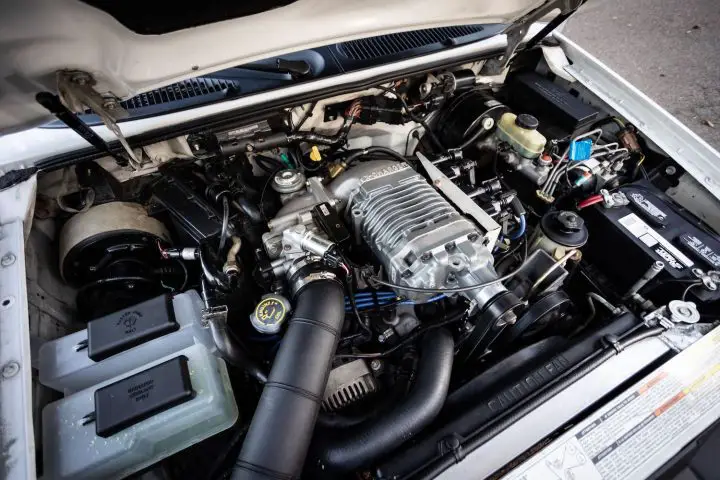 Fresh off complementing Ford for its decision to kill off sedans – which drew praise from the automaker itself – and reviewing a 2002 Ford F-150 Harley Davidson Edition pickup, DeMuro is back with one of the coolest and most obscure Blue Oval models in recent history. The 1998 Ford Explorer Saleen XP8 reviewed in this video is a well-used one, with 161k miles on the clock, but it's still in pretty amazing condition, and it even won "Best Truck" at last year's RADwood SoCal show.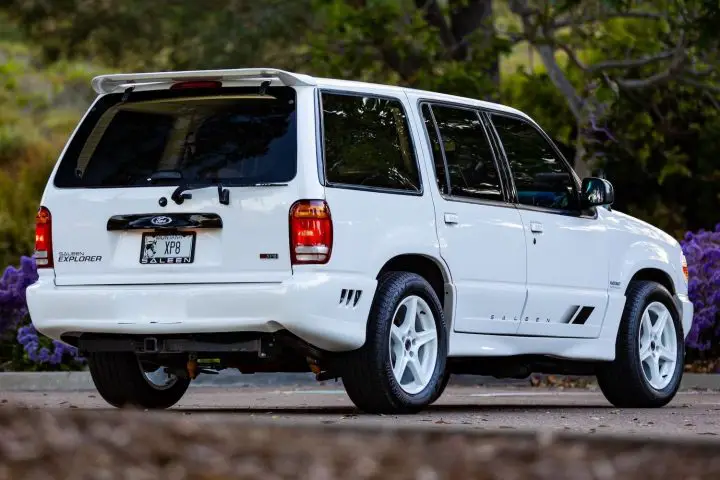 Saleen actually continued to produce the XP8 through 2001, but only around 125 were built in total, making it a truly rare sight today. It's pretty easy to spot, however, thanks to unique bodywork, Saleen graphics, a carbon composite hood, and 18-inch magnesium wheels. The real story lies under the hood, where the seller has added an Explorer Express Eaton M90 supercharger, an SCT flash tune, Torque Monster headers, and a Borla cat-back exhaust system to the original 5.0L V8 for extra power.
As DeMuro is a fan of "quirks and features," as well as rarer and more obscure rides, it's no surprise that he thoroughly enjoyed the Explorer Saleen XP8, giving it a "Doug Score" of 47 out of 100 – which ranks it third behind similar vehicles such as the Lexus LX450 and Laforza. Heck, it even beats out purpose-built performance machines like the GMC Typhoon and Lamborghini LM002, which is impressive. And, as DeMuro notes, the best thing about the XP8 is that the new owner is virtually guaranteed to have the only one present at any cars and coffee event, given its extreme rarity.
We'll have more cool rides like this to share soon, so be sure to subscribe to Ford Authority for more Saleen news, Ford Explorer news, and around-the-clock Ford news coverage.