The Ford Piquette plant in Detroit – the birthplace of the Model T – hasn't produced anything in a very long time, but the historical site remains a popular tourist attraction that recently displayed a host of vintage Blue Oval models including the Model A and Model T, as well as the Models B, C, F, K, N, R, and S as part of the Larry Porter Collection. Now, following a year-long renovation project, the first floor of the Ford Piquette plant is officially open to the public for the first time in decades, according to Automotive News.
This floor used to serve as the front office area for the vintage plant, but has since been transformed into an open space that's designed to accommodate temporary exhibits, as well as provide a venue for event rentals – even during the day, when the adjacent museum is open. Prior to this renovation, interested parties could rent out part of the second floor of the Piquette plant for events such as weddings, but only when the museum was closed.
For now, the renovated first floor will be used to generate revenue to help keep the Piquette museum afloat and fund additional restoration projects moving forward. Previously, the 4,100-square-foot area – dubbed the Piquette Assembly Room – housed accounting and administrative offices from 1904 until 1911, including the office of the automaker's first general manager – James Couzens. In 1911, Ford moved Model T production to Highland Park and sold the plant to Studebaker, while several other companies have used it since then.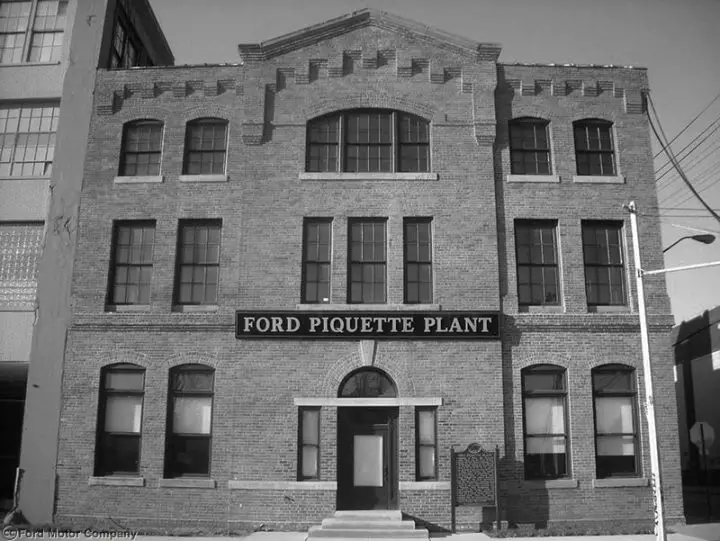 "The hope is some day to bring the first-floor space back as close to the original and make it a part of the museum with exhibits," said President Jill Woodward. "We can now monetize this (first-floor) space at any time during the week, increase hospitality for bus tours and tour groups and connect with the public in new ways through museum programming. Our greatest artifact is the building itself. It's one of the oldest auto plants in the world."
We'll have more on the Ford Piquette plant soon, so be sure and subscribe to Ford Authority for ongoing Ford news coverage.