Back in May 2021, Ford Authority spotted The Blue Oval benchmarking a BMW X7, which is notable for a number of reasons. The range-topping, three-row utility vehicle has its fair share of rivals in the luxury space, though in the realm of FoMoCo's own luxury arm, it could be considered a competitor to either the Lincoln Aviator or the Lincoln Navigator, given its size and price tag. Regardless, it seems as if The Blue Oval wanted to get a better look at the BMW X7, as Ford Authority has spotted the automaker benchmarking that same model once again – over two years since the first such sighting.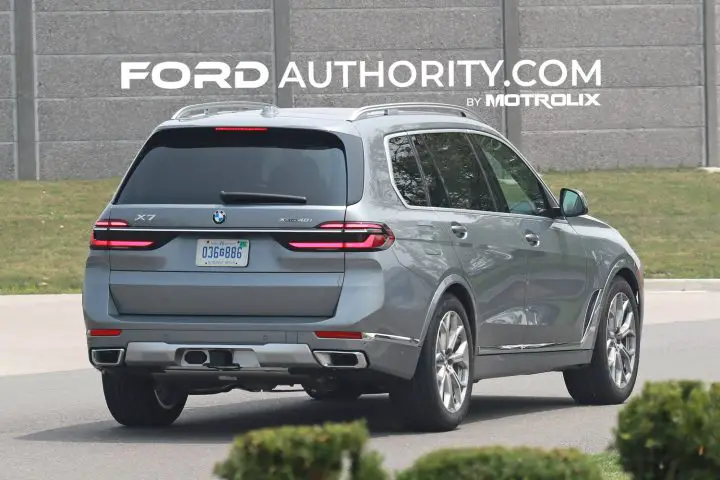 This particular BMW X7, however, is not the same one that we spotted two years ago, as it's wearing a different color and wheels than the previously-spied crossover. In any event, the X7 is an interesting vehicle, as it's close to the Aviator in terms of size – it's precisely four inches longer, 3.6 inches narrower, and 1.5 inches taller than that Lincoln crossover. However, it's also closer to the Navigator in terms of pricing, with a starting MSRP of $77,850 versus $77,635, as well as overall positioning in the market.
In terms of size, the X7 is a bit smaller than the standard, non-L Navigator, however – to the tune of 6.7 inches in length, 1.2 inches in width, and 5.3 inches in terms of height – which is precisely why it's a bit more difficult to compare it with any Lincoln product, as the Aviator has a far lower base price of $53,340.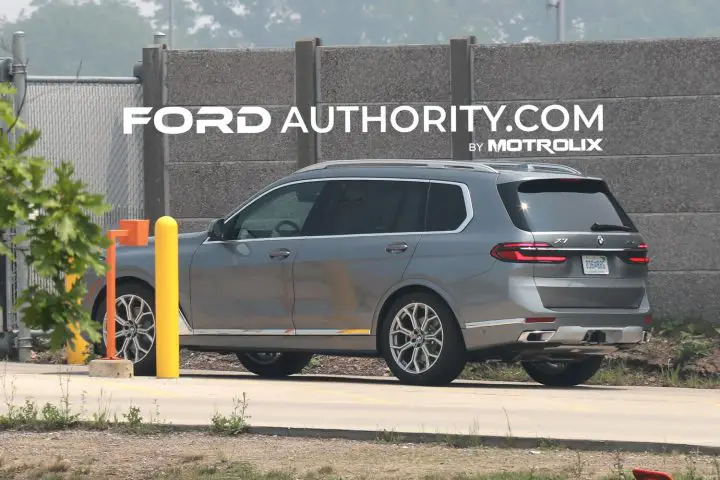 In any event, this BMW X7 is an xDrive 40i model, meaning that it's equipped with all-wheel drive and is powered by the automaker's turbocharged 3.0L I-6 powerplant, which generates 335 horsepower and 330 pound-feet of torque, which flows to the wheels via an eight-speed automatic transmission. That puts it at a bit of a disadvantage compared to its Lincoln rivals, as the Aviator churns out 400 horsepower and 415 pound-feet of torque from its standard, twin-turbocharged Ford 3.0L V6 EcoBoost, while the Navigator nets 440 horsepower and 510 pound-feet from its also-standard twin-turbocharged Ford 3.5L V6 EcoBoost engine.
We'll have more on everything Ford's competition is up to soon, so be sure and subscribe to Ford Authority for 24/7 Ford news coverage.