In a world with a growing number of all-electric crossovers to choose from, yet another Ford Mustang Mach-E competitor debuted a little over two years ago – the Kia EV6 – which is the automaker's first vehicle built on its new, dedicated battery-electric vehicle platform dubbed Electric-Global Modular Platform (E-GMP). This happened right around the same time Ford Authority caught Kia benchmarking the Mach-E, in fact, and now, Ford Authority has spotted the exact opposite – Ford benchmarking the Kia EV6.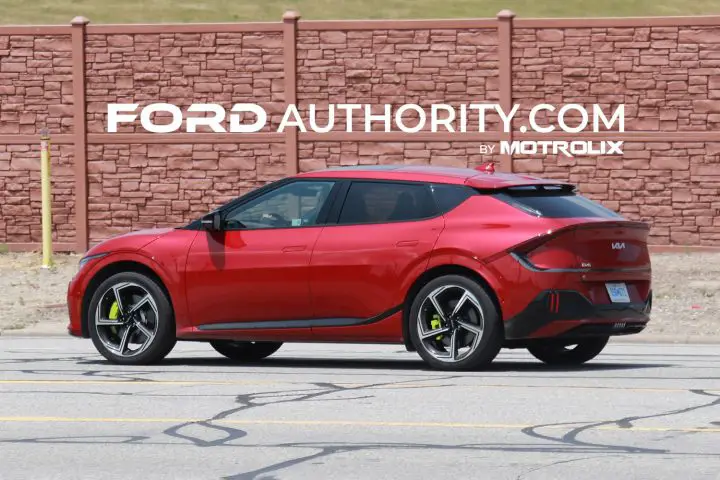 The Kia EV6 is available in regular, GT, and GT-line trims. The base and GT-line versions come with either a long-range 77.4 kWh or standard range 58.0 kWh battery pack, while the GT is available exclusively with the long-range pack. The EV6 is also available in either rear- or all-wheel-drive configurations. Output comes in at 167 horsepower for small pack equipped models, 225 horsepower for the larger pack and RWD, and 320 or 576 total horsepower for the all-wheel drive and GT variants, respectively. As for range, that varies from just 206 miles for the GT to 232 for the small pack model and up to 310 miles for models with the large battery pack.
As for its rival, the Mustang Mach-E, that EV crossover offers similar configurations with a variety of trim levels, as well as 70 or 91 kWh battery packs. Output ranges from 226 horsepower for the base model with the standard battery pack up to 480 for the hi-po GT, with range varying from 250 to 312 miles, depending on the model.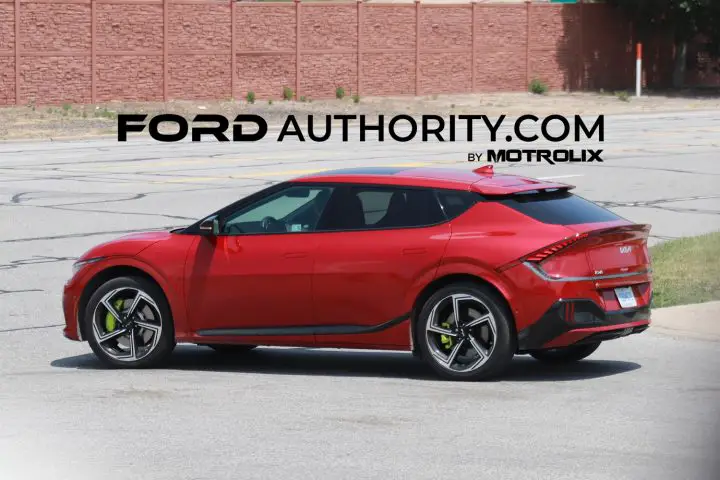 As Ford Authority reported last September, the Mustang Mach-E managed to top the Kia EV6 in at least one comparison test, even though both models are quite similar in a number of ways. Consumer Reports gave the Mach-E the edge in that comparison thanks to its quick steering, limited body roll, roomy interior, and an abundance of standard safety tech.
We'll have on everything Ford's competition is up to soon, so be sure and subscribe to Ford Authority for comprehensive Ford news coverage.