After suffering years of lows and then rebounding in a big way, Ford stock has faced some tumultuous times in recent months, largely due to the automaker's unprofitable first-generation all-electric vehicles – in fact, FoMoCo expects to suffer a $3 billion dollar loss from its Model e unit in 2023. However, the company's Q1 financials showed a big improvement as the Ford Blue and Ford Pro divisions continue to do well, prompting Citi analysts to recently raise its outlook on Ford stock from "neutral" to "buy." Now, the Ford credit rating has been upgraded by Moody's as well, according to MarketWatch.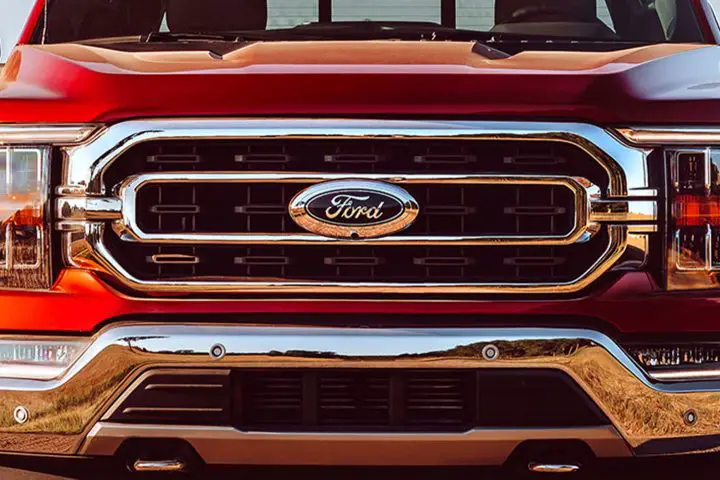 Moody's upgraded the official Ford credit rating from Ba2 to Ba1 – the highest level of speculative-grade status – which gets it one step closer to returning to investment grade status, a welcome change amid some financially challenging times for the automaker. Moody's notes that it expects "that Ford can sustain a marked improvement in its automotive [earnings before interest, taxes, and depreciation] margin and automotive cash flow" moving forward. "Importantly, Ford is no longer reliant on dividends from Ford Motor Credit Company LLC (Ford Credit) to help fund capital expenditures, even after a considerable step-up in capital spending in the next several years related to the company's transition to electric vehicles."
"Meaningful improvements in its Ford Blue and Ford Pro segments underpin a higher EBITA margin, despite considerable losses at Ford's electric vehicle segment, Model e, and will allow the company to generate sustained positive free cash flow," the company noted in its statement. Ford's credit rating was downgraded to "junk" back in 2020 over pandemic-related concerns, but previously, it reached investment grade status in 2012 following the recession of 2008-2009.
However, Moody's also added that investors should remain cautious given the execution risk of Ford's EV pivot, which it says "continues to be significant. Key risks for automakers, including Ford, include loss of market share, inability to earn adequate profits and returns on electric vehicles, as well as inability to manufacture vehicles due to potential constraints in the supply of critical materials."
We'll have more on Ford stock soon, so be sure and subscribe to Ford Authority for ongoing Ford stock news and around-the-clock Ford news coverage.