YouTube personality Emilia Hartford has a penchant for abandoned vehicles. She became the proud owner of a Ford-powered Shelby Daytona coupe replica after the vehicle had been parked for five years, and nursed it back to health, but promptly traded it back to its owner for a Ford GT40 replica just a short while later. Said GT40 has been sitting for the better part of the last two decades and will need plenty of TLC and elbow grease to get it back in drivable condition.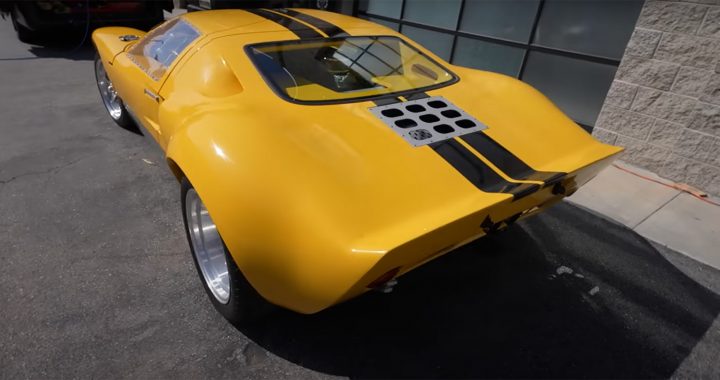 Thankfully, Hartford and the GT40's former owner, Dean, are able to get the yellow supercar replica started where it sits. It does sound great, especially considering that it's sat for so long.
"I'm so torn," Hartford says, referencing both the Daytona and Ford GT40 replicas. "They both sound incredibly amazing, but for different reasons."
They load it up and take it back to Hartford's shop. The first thing they note is that the Ford GT40 is quite a bit dirtier than the Daytona was, and the seats are just set on the floorboards without any attachments. It's infested with spider eggs to boot, but they soon clean it up and make room on a lift for the newcomer. Hartford comments that she's considering repainting it and getting rid of the yellow and black livery.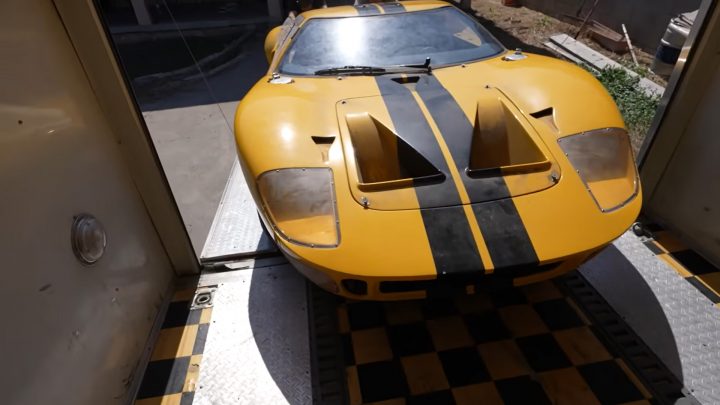 In the shop, Hartford does a preliminary inspection. "As far as we know, the brakes work," she says. "But the shifter definitely needs some attention."
Aside from some dry-rotted components, the Ford GT40 is "pretty much a new car." It's never been driven, but with Hartford's touch, it won't be long before it's back in driving condition.
"More than anything, I feel like we just have to figure out the shifter," she says, "and we should be able to putz around the parking lot."
Be sure and subscribe to Ford Authority for around-the-clock Ford news coverage.