Recently, the Insurance Institute for Highway Safety (IIHS) released new data pertaining to which vehicles have the highest and lowest driver death rates in the U.S., which has produced some interesting results. The Blue Oval has thus far earned spots on both sides of the equation, with the Ford Edge ranking among the models with the lowest driver death rates over the past few years, while the Ford EcoSport produced one of the highest driver death rates of any vehicle. However, those models weren't alone, as the Ford Mustang also ranked as one of the deadliest vehicles on the road in recent years, too.
This latest list from the IIHS pertains specifically to which 2020 model year vehicles have the lowest and highest driver death rates, something that it's been calculating every three years since 1989. The report is based on fatalities that occurred from 2018 to 2021 in 2020 model year vehicles, as well as earlier models with the same designs and features, which means that this data also applies to vehicles that didn't undergo any major changes dating back to 2017. To make the cut, a vehicle must have had at least 100,000 registered vehicle years of exposure from 2018 to 2021, or at least 20 deaths.
For the 2020 model year, the average driver death rate came in at 38 deaths per million registered vehicle years, which is an increase of two versus the 2017 model year – coinciding with a rise in overall traffic fatalities. However, small cars had the highest death rates at 153 per million registered vehicles, while large luxury cars had the lowest at just four. Meanwhile, muscle cars like the Ford Mustang, Chevy Camaro, and Dodge Challenger accounted for six of the 21 vehicles with the highest driver death rates for 2020 model year, which suggests that those types of vehicles are driven in a more aggressive – and reckless – manner.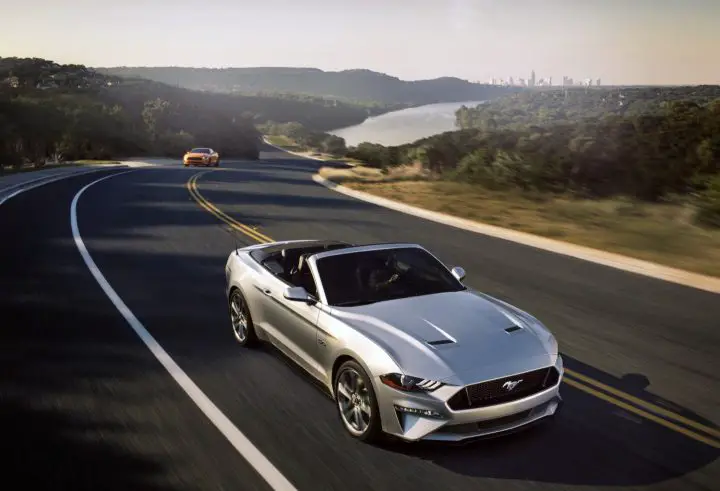 "We typically find that smaller vehicles have high driver death rates because they don't provide as much protection, especially in crashes with larger, heavier SUVs and pickups," said IIHS President David Harkey. "The muscle cars on this list highlight that a vehicle's image and how it is marketed can also contribute to crash risk."
We'll have more insights like this to share soon, so be sure and subscribe to Ford Authority for more Ford Mustang news and ongoing Ford news coverage.