With specialty models and derivatives proving to be quite profitable for The Blue Oval, it's no surprise that the automaker has been working on a unique version of the Ford Mustang Mach-E for some time now. What's officially known as the Ford Mustang Mach-E Rally debuted last week as a high-performance off-road version of the EV crossover, which came as a pretty big surprise to essentially everyone. However, as it turns out, the idea for this rally-inspired Mach-E actually came from the automaker's team members – not top brass.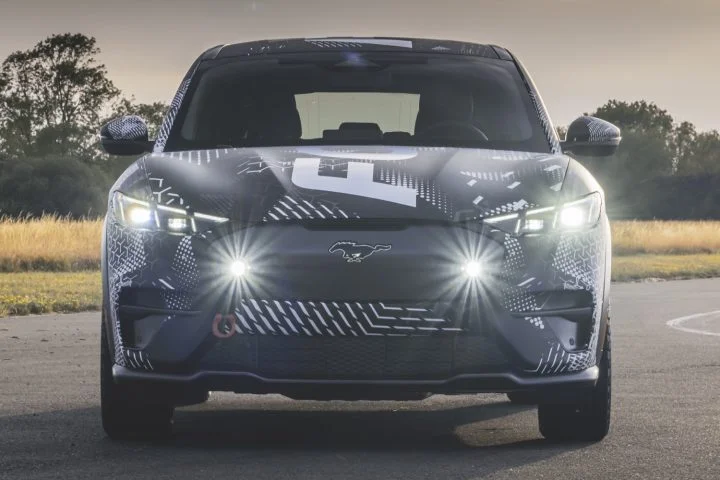 "It's our first all-electric off-road car. It came about because we have some off-road enthusiasts on our team," Darren Palmer, vice president, Electric Vehicle Programs, Ford Model e, told The Detroit Bureau in a recent interview. "And somebody came forward and said, why not make a rallycross car? They made a model and (came up with) some specs, and they showed it to us. We thought it fit Ford's heritage and background. The Mustang coupe is about freedom. The Mach-E is a 'we' car. And this could be a car that gives you even more freedom to go places. So, we approved the project. But we didn't have the funding. It wasn't in the program. We just said, 'Go with it.' That project took 16 months, half the time of a normal project."
Palmer oversaw the launch of the Ford Mustang Mach-E Rally at the recent Goodwood Festival of Speed in the UK, noting that this particular model isn't "just a box on wheels. It's got a personality, and it's demonstrated electric can be fun, even if it's different fun, when you experience how quickly that car reacts to you, with a 0 to 60 of 3.5 seconds."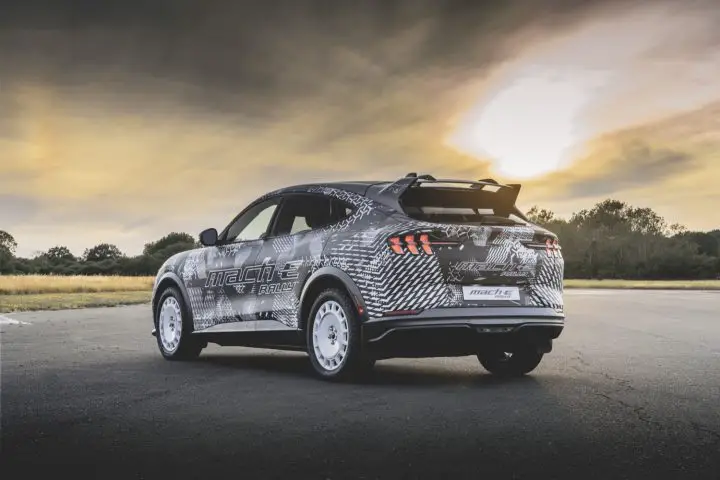 While Ford has yet to release all of the pertinent details surrounding the Mach-E Rally, Palmer also provided a general overview of what we can expect. "You can see it's been raised a bit," he said. "How much you can work out. You can see the aero has been revised for off-road and rally. You can see the tires and wheels have been upgraded and the tires have more grip. One might deduce there's some (unique) software that comes with it because it's a software-defined car. And while we haven't talked about it yet you can assume it won't be low-performing. You might think you'd lose some on-road (comfort and handling) but you don't."
We'll have more on the Mach-E Rally soon, so be sure and subscribe to Ford Authority for more Mustang Mach-E news and non-stop Ford news coverage.