We've seen the newest Ford Mustang Shelby GT500 line up against all sorts of other vehicles in various straight-line battles since the supercharged monster debuted for the 2020 model year, including the C8 Corvette, the BMW M8, C7 Corvette ZR1, McLaren 720S, and a whole slew of muscular machines via MotorTrend's annual "World's Greatest Drag Race." Now, following the launch of the all-new Dodge Challenger Black Ghost, Edmunds decided to once again drag a Ford Mustang Shelby GT500 out for a very interesting showdown.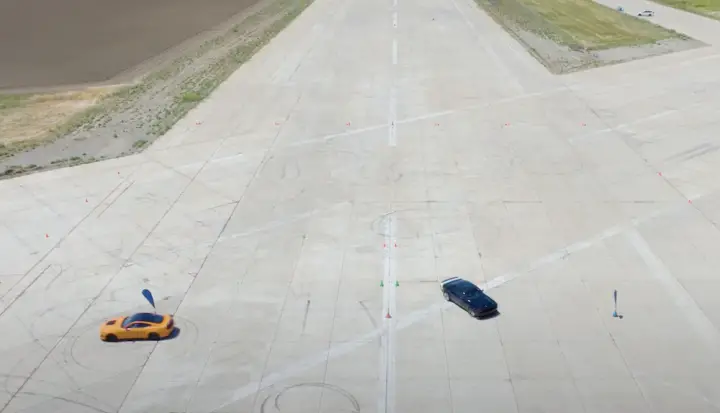 One of just 300 produced in total to celebrate the famed, vintage street racer with the same nickname, the new Challenger Black Ghost comes equipped with a supercharged 6.2L V8 cranking out 807 horsepower and 707 pound-feet of torque, which has a whopping 4,476 pounds to move down the drag strip – giving it a power to weight ratio of 5.55 pounds per horsepower. On the flip side, the GT500 is equipped with the supercharged Ford 5.2L V8 Predator engine, which generates 760 horsepower and 625 pound-feet, with a curb weight of 4,168 pounds, giving it a slightly better 5.48 pounds per horsepower.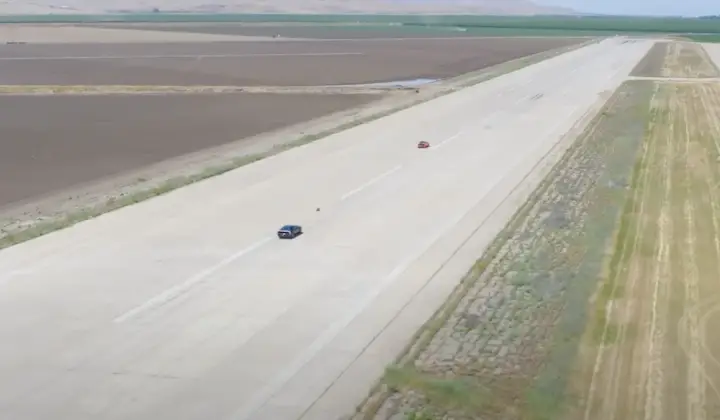 Edmunds lined up these two cars for its own U-Drag race, which means that both cars compete in a traditional straight line drag race, but then must turn around and race back to the start line, meaning that braking and handling come into play – not just raw power and traction off the line. Regardless, the GT500 leaps out to an early lead and never looks back, claiming an easy victory as the big, heavy Challenger struggles to turn around.
In race two, the Mustang doesn't get as clean a start, but that doesn't matter much, as it quickly reels in the Challenger and claims another easy win. When we crunch the numbers, the GT500 did 0-60 in 3.8 seconds versus the Black Ghost at 4.8, with the quarter-mile flashing by in 11.7 seconds versus 12.6. The GT500 won the U-Drag with a best time of 33.2 seconds versus 35.2 seconds for the Challenger, proving that even though it's older and less powerful, the Shelby is still king of this proverbial hill.
For more Blue Oval drag racing action, be sure to subscribe to Ford Authority for more Ford Mustang news and non-stop Ford news coverage.