Ford is in the midst of some critical contract talks with the United Auto Workers (UAW) union in the U.S., discussions that will undoubtedly get pretty heated ahead of the expiration of the existing contract this September. One thing FoMoCo is seeking in those talks is more production flexibility that will allow it to move workers from plant to plant to focus on building its more desirable models, a move that's largely being driven by its investment in all-electric vehicles and the uncertainty surrounding the future demand for EVs. Meanwhile, Ford of Canada is also preparing to hammer out a new contract with Unifor, and the focus of those talks will also center around the forthcoming EV transition in that country, according to Automotive News Canada.
As Ford Authority previously reported, the Oakville Assembly plant in Canada will begin producing EVs in 2025 following a retooling, which will replace Ford Edge and Lincoln Nautilus production with all-electric versions of the Ford Explorer and Lincoln Aviator. Problem, is, building EVs requires far less labor than EVs, making these upcoming talks a bit of a sensitive topic for both Ford of Canada and Unifor – which is already calling for the addition of profit sharing checks for its employees there.
"There's never been an easy round of collective bargaining … so this is going to be a challenge, and it's going to be complex, but I'm confident that we can find a way through it," an unnamed a senior Ford of Canada official told Automotive News Canada. "It's been a tough environment in recent years between COVID, between the economic pressures with inflation, with housing prices, and that's something the entire industry is having to reconcile. Over the course of this agreement, we're going to need to talk about how we work, how our best competitors are working, and we're going to need to work as they do, or better, to make sure that we continue to grow these jobs."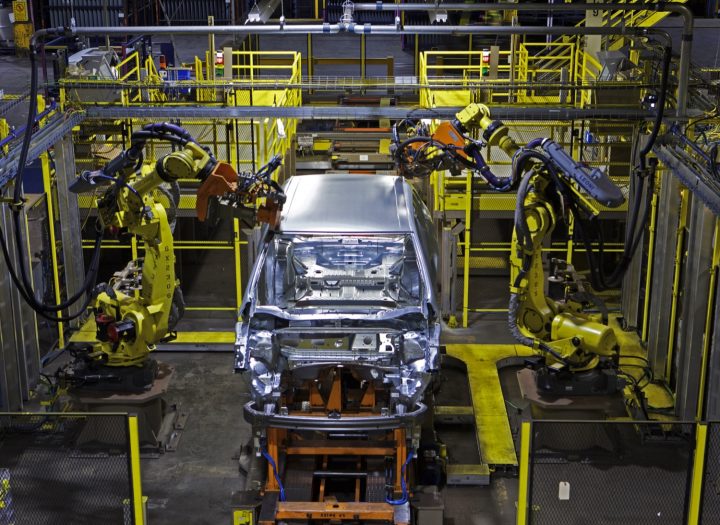 The official noted that Ford needs to "draft a blueprint" that will enable the automaker to complete its EV transition in Canada while also "recognizing the hard work" of its workers in that country. It will certainly prove to be a challenge for both sides, with talks set to begin next month ahead of the current agreement's expiration in late September.
We'll have much more on Ford's contract talks with the UAW and Unifor soon, so be sure and subscribe to Ford Authority for 24/7 Ford news coverage.