For the most part, recent studies have found that Ford owners are generally satisfied with the automaker's Sync infotainment systems, and that was also the case with new data from Consumer Reports' owner satisfaction surveys. Those systems ranked above average among Ford owners, and even higher by Lincoln customers, which is a good sign for The Blue Oval, given how important infotainment is in modern vehicles. However, Consumer Reports members also rated Apple CarPlay higher than the automaker's Sync software, too.

While Android Auto actually fared worse than Ford's Sync systems, the same cannot be said of Apple CarPlay, which managed to outperform that software – according to Ford owners – by a small margin. Interestingly, this was also the case with most other brands, including Cadillac, Jeep, Ram, Chevy, Dodge, Mercedes-Benz, Porsche, Volvo, Land Rover, Kia, Honda, Mini, Audi, Nissan, Infiniti, Volkswagen, Toyota, Lexus, Mazda, Subaru, and Acura. In fact, the only automakers that saw their OEM system rank higher than Apple CarPlay were Genesis, Hyundai, BMW, Buick, Lincoln, GMC, and Chrysler.
Overall, 57 percent of members said they were satisfied with Apple CarPlay versus 50 percent for built-in systems, while Android Auto brought up the rear at 44 percent. The study found that for three out of five owners, CarPlay and Android Auto actually improved the user experience versus the least-satisfying brand systems, though more than 25 percent said they never bother to use either. Regardless, with physical controls absent from many modern vehicles, having a decent infotainment system can make a big difference in the driving experience – which makes GM's decision to ditch CarPlay and Android Auto in its future EVs seem a bit misguided.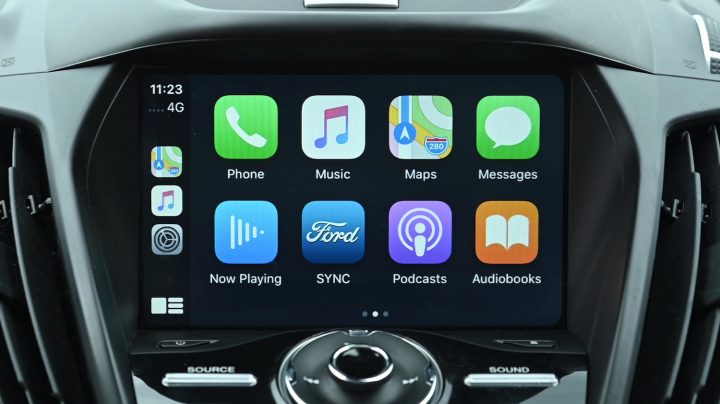 "In many newer models, common tasks that drivers used to accomplish with the simple press of a button or turn of a knob now require navigating through multiple screens, which means more steps, more time, and more attention," said Kelly Funkhouser, manager for vehicle technology at CR's Auto Test Center. "The last thing you want is for your infotainment system to become a source of distraction and frustration that causes you to fuss with your phone or a screen while you're driving."
We'll have more insights like this to share soon, so be sure and subscribe to Ford Authority for the latest Ford news and product updates.