While it just returned to the U.S. in 2019 in mid-size form, the Ford Ranger has remained a popular entity in other parts of the world – many of which aren't chock full of full-size alternatives like the states. There, the Ford Ranger is the workhorse of choice, doing everything from participating in off-road adventures to hauling critical goods from one spot to another. However, in Spain, an all-new, next-generation Ford Ranger Platinum is embarking on a different kind of mission – helping archaeologists find the remains of some of the very first humans to inhabit Europe.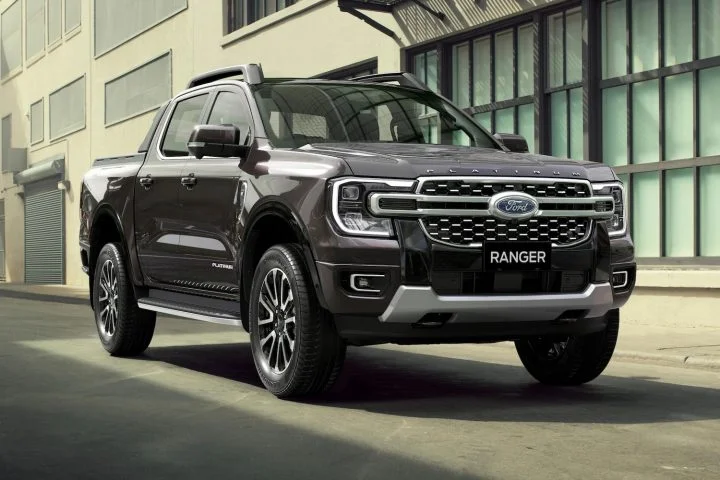 This Ford Ranger Platinum has been put to work at the rather famous archaeological site called Sierra de Atapuerca, which is located near Burgos in Northern Spain. There, archaeologists have already found some of the oldest human fossils known to exist, dating back as far as a whopping one million years.
Each year in the summer, a number of archaeological experts from around the world converge upon Sierra de Atapuerca to team up to complete excavations at 11 different sites in that specific region, which are controlled by the Atapuerca Foundation – hoping to uncover not only history, but also rewrite the stories of those that walked the earth roughly one million years ago.
"The deposits of the Sierra de Atapuerca are in the foothills of the Sierra de la Demanda, so a 4×4 vehicle with the unique characteristics of the Ford Ranger is essential to be able to excavate," said Patricia Martínez, who handles communications for the Atapuerca Foundation. "With excellent carrying capacity, class-leading towing capacity, impressive off-road agility, and a wide selection of engines, driving options and body styles, it is clear why the new Ford Ranger range is an ideal vehicle for work in excavations of this type," added Antonio Chicote, Product Communication Manager of Ford Spain.
We'll have more on the Ranger soon, so be sure to subscribe to Ford Authority for more Ford Ranger news and continuous Ford news coverage.