The Ford Super Duty lends itself well to high-end camper conversions. Take the EarthRoamer LTi for example, which is based on a Ford F-550 chassis saddled with a carbon fiber vacuum infused camper body. Another example, built by 27North, is known as the Ascender, and this heavily modified Ford F-550 camper van runs about $1.2 million with the promise that it can tackle any off-road terrain, something that Donut Media just had to put to the test.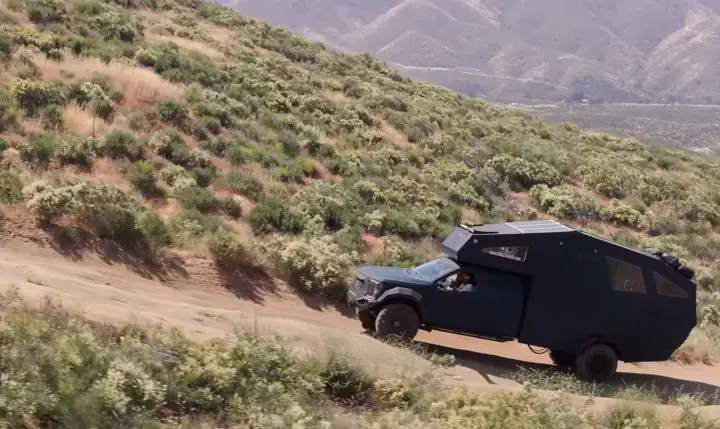 This camper began life as a Ford Super Duty F-550, and was topped with a carbon-composite camper shell, winches, tough tires, a lifted suspension, and an interior furnished with quartz countertops, walnut cabinets and other high-end commodities. However, all of that comfort comes with a cost, as the camper weights 22,000 pounds, and even driving it on public roads feels like "riding an elephant." Moreover, the steering is "just a suggestion," which doesn't bode well for the camper's time off road.
After "camping" for the night in their fancy Ascender, the crew packs up and prepares to test the claim that the Ford Super Duty based camper can go anywhere off-road. Unsurprisingly, with all that weight, the first thing they notice is that the front end lifts slightly while taking on a steep incline, and its top-heaviness causes it to be very unstable and threaten to roll over.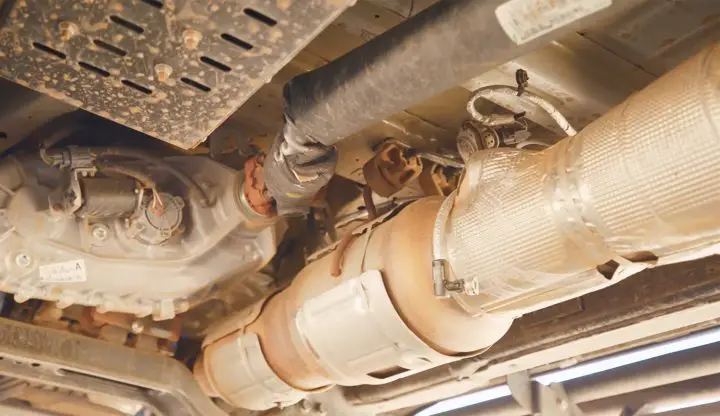 The second hill proves to be a bit more of a challenge, and shortly after taking to the trail, a problem arises. "We are front-wheel-drive only right now," comes the call across the radio, and the giant Ascender is stopped dead in its tracks with an unsettling sound. Turns out, the rear driveshaft twisted and broke, rendering the Ford Super Duty unable to move. Then, to add insult to injury, the front driveshaft lets go as they try to haul it out of its predicament.
The Ascender is unfortunately a lost cause, and has to be left where it fell for a while, until help arrives in the form of an off-road recovery specialist. He quite impressively fashions a makeshift driveshaft so the massive F-550 camper can be returned safely to level ground.
We'll have more cool rigs like this soon, so be sure and subscribe to Ford Authority for the latest Ford F-Series news, Ford Super Duty news, and continuous Ford news coverage.