Ford Motor Company has filed a patent for an animate object warning system that may be used in future Ford vehicles, Ford Authority has learned.
The patent was filed on September 2nd, 2021, published on June 18th, 2023, and assigned serial number 11705006.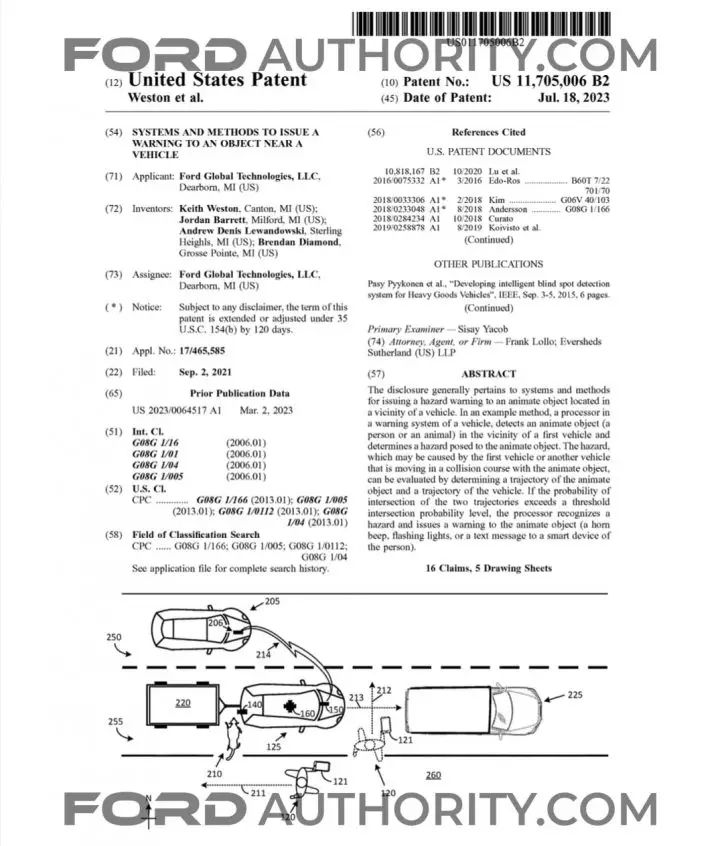 The Ford Authority Take
In recent months, Ford has filed patents for a number of different kinds of detection and warning systems, including one for a wheel impact detection system, a proximity alert system, and a traffic warning system for when users open their doors. Now, the automaker keeps that trend going with its latest patent filing, which outlines an idea for an animate object warning system that may be used in future Ford vehicles.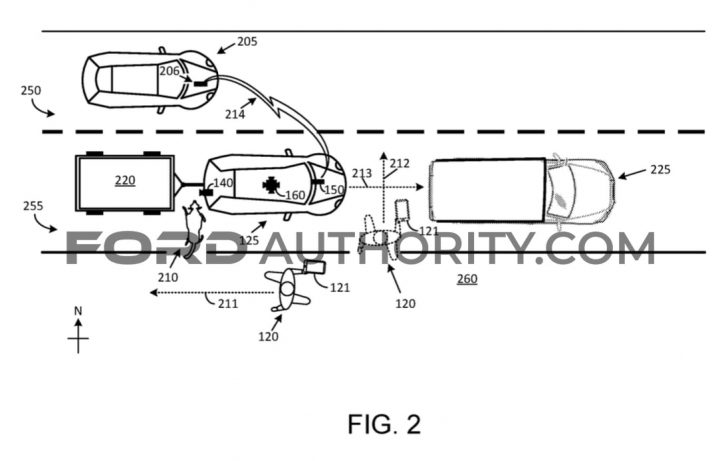 As Ford points out in this new patent, warning systems in vehicles are generally designed to alert the driver regarding upcoming objects that might be in the road, various conditions, or different types of other situations they may need to be aware of. To date, these systems have proven to be quite useful in preventing collisions and even saving lives, and that's precisely the concept behind this new filing – to issue a warning when an animate object – not necessarily a stationary one – might be in the path or vicinity of a vehicle.
That animate object could be a person or an animal, but either way, the system outlined in this patent would be able to not only detect that object's presence, but also determine what sort of hazard the vehicle might pose to it given a variety of factors such as the speed both are traveling, as well as the trajectory. If the system determines that it's likely the two objects might collide, it would issue a warning to not only the driver, but also the animal or person in the form of flashing lights, a beeping horn, or even a text message for the person that's in the vehicle's path.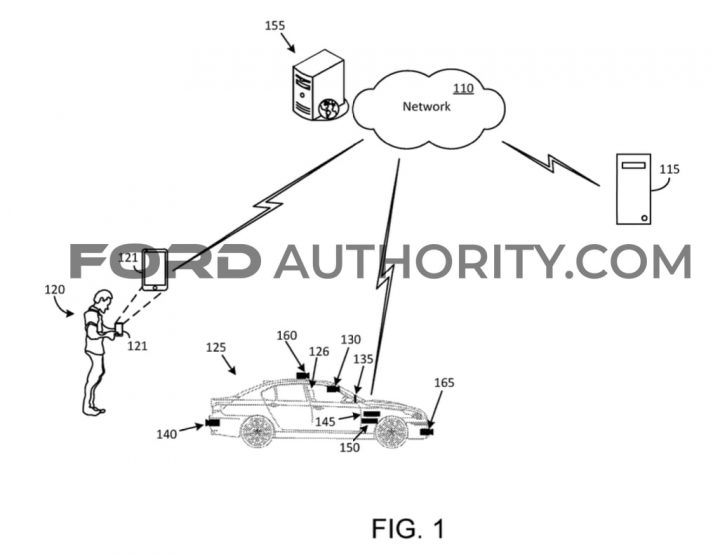 This is certainly an interesting idea, and builds upon existing warning systems that aim to prevent similar types of accidents from occurring. Given the immense focus automakers and safety organizations are placing on these types of systems these days, it seems quite possible that it may be used in future Ford vehicles, too.
We'll have more on this and all Ford patents soon, so be sure and subscribe to Ford Authority for the latest Ford patent news, Ford business news, and non-stop Ford news coverage.