Ford Motor Company has filed a patent for a brake pad wear monitoring system that could be used in future Ford vehicles, Ford Authority has learned.
The patent was filed on January 14th, 2022, published on July 20th, 2023, and assigned serial number 0228310.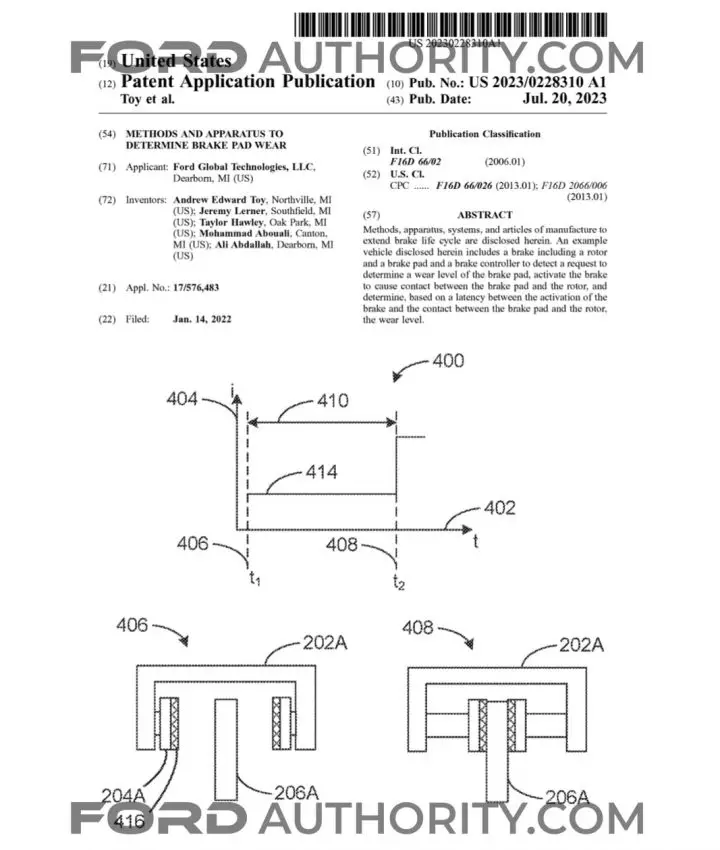 The Ford Authority Take
Over the past few months, Ford has filed patents for a vehicle defect detection system, a tire tread depth detection system, and a missing vehicular body part detection system, all of which use sensors and related technology to keep owners/drivers informed of possible hazards or other issues. Now, this newly filed patent continues that trend by introducing an idea for a brake pad wear monitoring system that could be used in future Ford vehicles.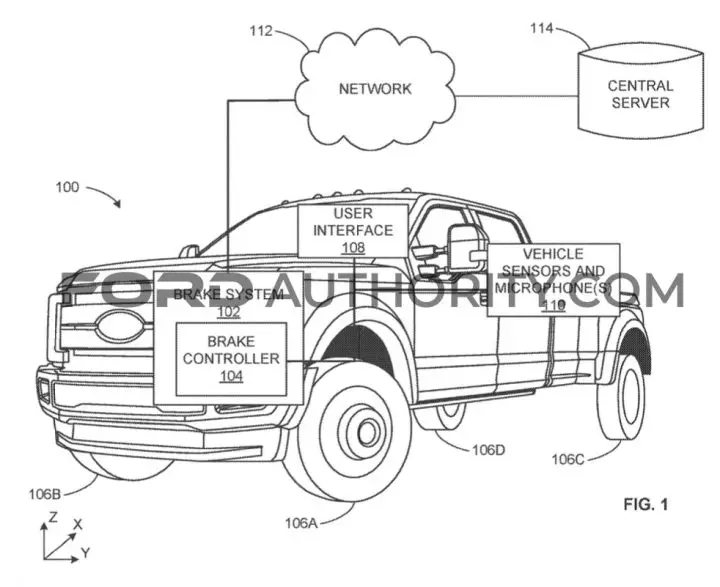 The concept behind this system is, as one might imagine, fairly simple – it provides a way to keep owners informed in regards to the condition of their brake pads, which wear over time and eventually require replacement. In this case, a specially-designed brake controller would be used to keep tabs on brake pad wear, as well as track braking events and determine whether or not new pads have been installed. Based on pre-selected thresholds, the system could upload this information to a server and notify the owner when a replacement is needed.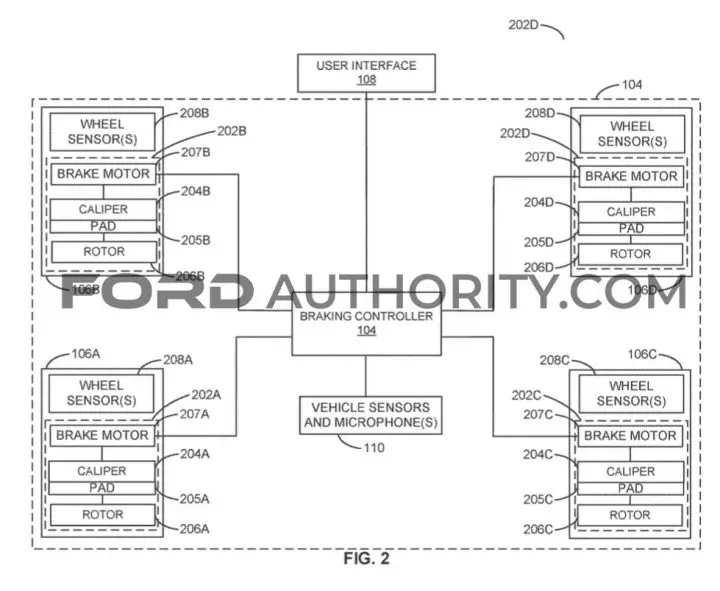 Such an idea makes quite a bit of sense, particularly since many vehicle owners rely on periodic visits to the dealership or an independent repair shop for reading brake pad levels. Since owners only visit dealers when they need an oil change, other types of maintenance, or repairs, it's possible that they could be driving around on worn brake pads – which is a potentially dangerous situation such a system could possibly help prevent in the future.
We'll have more on this and all Ford patents soon, so be sure and subscribe to Ford Authority for the latest Ford patent news, Ford business news, and comprehensive Ford news coverage.