Ford Motor Company has filed a patent for an improved parking position system that may be used in future Ford vehicles, Ford Authority has learned.
The patent was filed on March 15th, 2021, published on July 11th, 2023, and assigned serial number 11699345.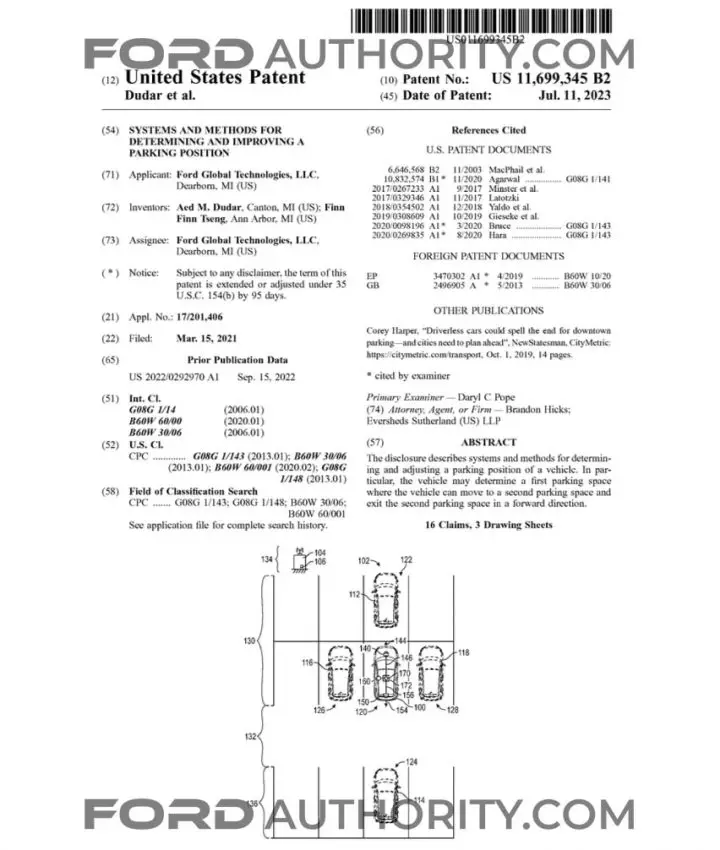 The Ford Authority Take
Ford has filed quite a few parking-related patents in recent months, including one for key fobs with remote park-assist functionality, a remote park assist feature with augmented reality, an augmented reality system for parking, and an angulated parking system for urban areas. Now, this new patent keeps that trend going by introducing an idea for an improved parking position system that may be used in future Ford vehicles, too.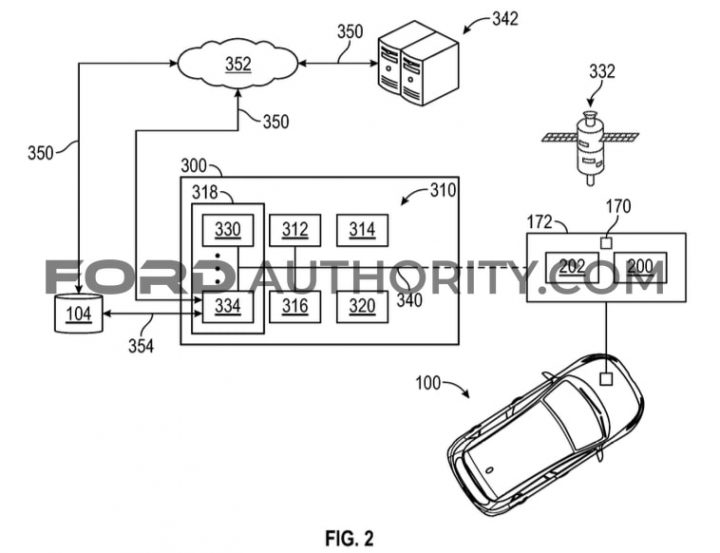 As Ford points out in the patent, parking larger vehicles in designated spots can oftentimes be difficult for a number of reasons, especially in tighter and more compact areas. This is especially true when backing into a spot, and can oftentimes leave little space on one side of the parking place or the other. However, that's precisely where the idea presented in this patent comes into play.
This system would be able to determine if there is as parking spot nearby with enough space to accommodate the vehicle, or even if a spot may become available before the driver of the vehicle is predicted to leave. From there, the system would generate instructions on how to park in that specific spot to ensure that the vehicle fits properly, even if it must use a laterally-adjacent space to do so.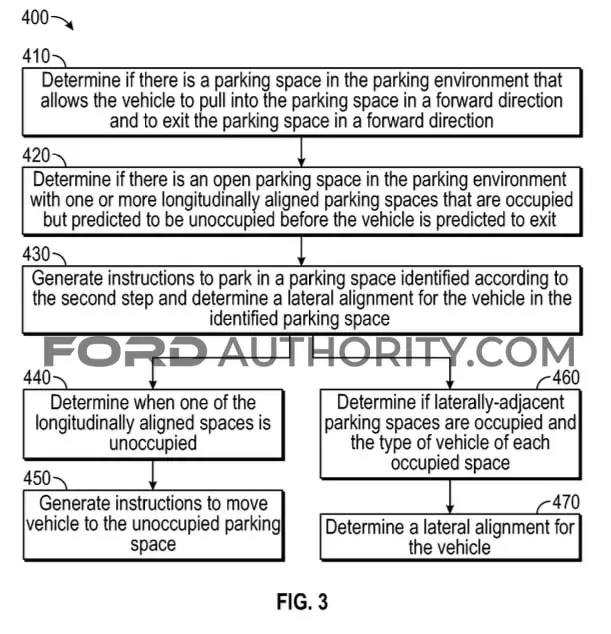 Given the prevalence of large SUVs, crossovers, and pickups on the roads these days, it makes perfect sense that Ford might want to explore ways to make parking those types of vehicles a bit easier, especially when poor parking jobs make it more difficult for others to park next to them. Thus, it wouldn't be surprising to see a feature like this show up in future Ford vehicles in some capacity.
We'll have more on this and all Ford patents soon, so be sure and subscribe to Ford Authority for the latest Ford patent news, Ford business news, and ongoing Ford news coverage.