Ford Motor Company has filed a patent for a liftgate-mounted privacy panel that could be used in future Ford vehicles, Ford Authority has learned.
The patent was filed on January 18th, 2022, published on July 20th, 2023, and assigned serial number 0226896.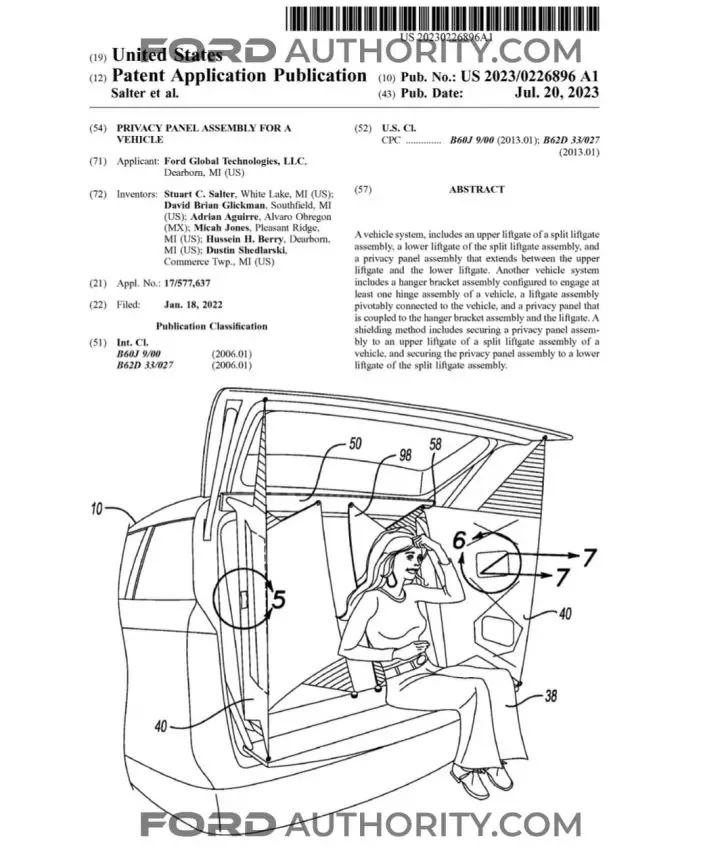 The Ford Authority Take
Along with filing a patent for a transformable rear seat last December, Ford followed that up with another, similar idea for cargo area seating just last week that would utilize a seat structure attached to a hanger bracket assembly. When someone wants to use the rear portion of their vehicle as a seat, they can simply open the tailgate and pull the seat structure down, which attaches to the cargo floor, instantly creating a comfy-looking place to hang out or rest. Now, this newly filed patent builds upon that feature by introducing an idea for a liftgate-mounted privacy panel that could be used in future Ford vehicles, too.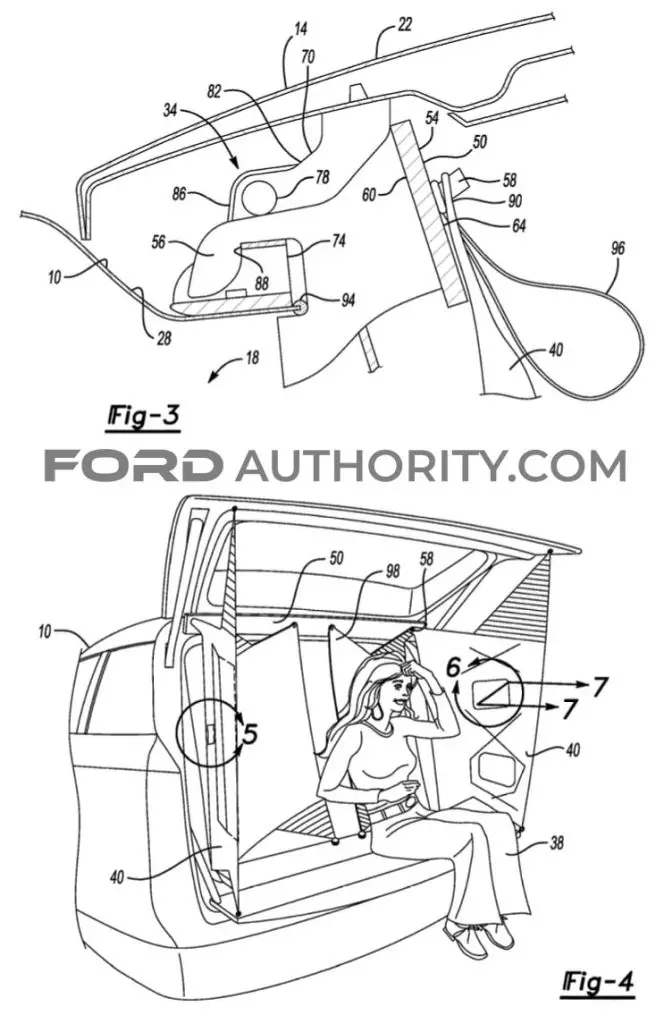 These two patents go seemingly hand-in-hand, with the liftgate-mounted privacy panel residing in the rear cargo area along with the seats. According to the patent, users would be able to extend it from a retracted position between the upper and lower tailgate panels, or couple it to the aforementioned hanger bracket assembly and the liftgate. Either way, the concept here is simple – to provide a little bit of privacy when one wants to hang out in the back of their SUV or crossover.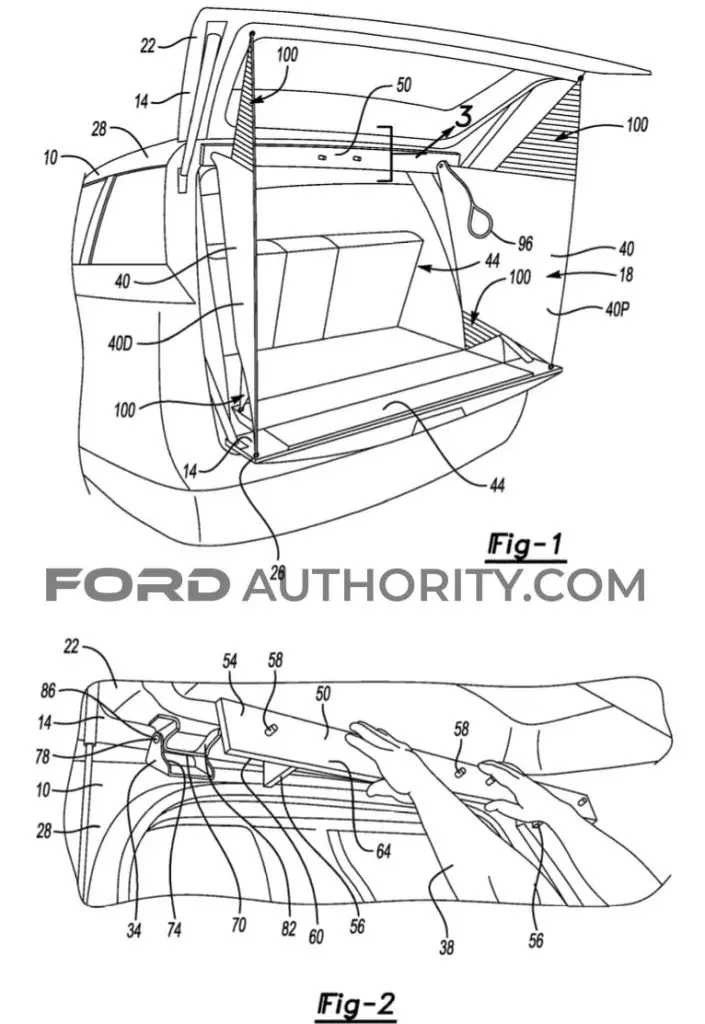 Ford is clearly paying attention to the fact that people are using their vehicles for more than just driving around these days, with overlanding and tailgating proving to be incredibly popular activities. In these types of situations, owners tend to want to use the cargo areas of their vehicles – or the pickup bed – as a seating area, which also provides a little bit of shade in vehicles with a liftgate that extends upwards. Thus, such an idea certainly has merit, and may very well one day find its way into future Ford vehicles.
We'll have more on this and all Ford patents soon, so be sure and subscribe to Ford Authority for the latest Ford patent news, Ford business news, and non-stop Ford news coverage.