Ford is investing $50 billion in electrification with a goal of producing two million EVs annually by 2026, and is in the midst of erecting multiple, massive production facilities to aid in those efforts. The same can be said of many other automakers, each of which is keen to gain a competitive advantage in this emerging market, too. However, while some – including current Ford CEO Jim Farley – believe this transition is occurring faster than expected, former Ford CEO Mark Fields isn't quite as optimistic, according to The Street.
"We're at a bit of a make-or-break moment for the industry when it comes to EVs. You've got a lot of capacity, a lot of new products," Fields said in a recent interview, noting that EV inventory is growing at a faster rate than ICE vehicles over the past few months, as Ford Authority reported last week. However, he also noted that "EV demand is not keeping up with production."
"If you look at history in industries, when you think of Netflix, when they went from sending DVDs to streaming them, there was a big issue around 'can that company make that transition,'" Fields said. "I think they were successful, but the key there is they made lives easier for consumers. Right now, with EVs, If you're making, at least initially, life more difficult for consumers, they usually take the path of least resistance. It's going to happen, but there's a mismatch amongst the industry and analysts around how fast that's going to happen."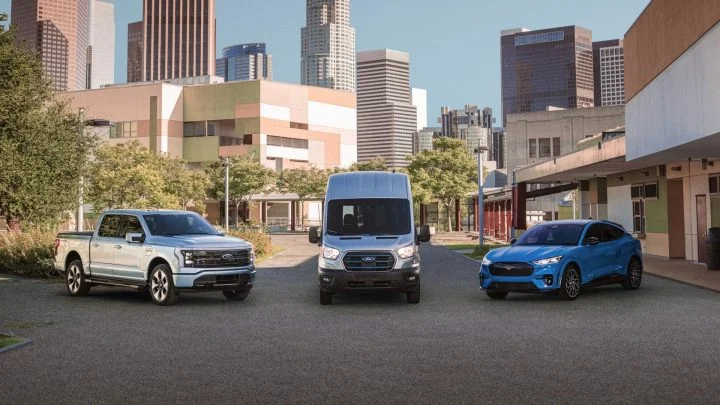 At the end of June, EV inventory in the U.S. reached a 103 days' supply – nearly double the total market's level of 53 days' supply. However, Darren Palmer, vice president, Electric Vehicle Programs, Ford Model e, recently stated that he isn't concerned about this massive growth, instead pointing to the fact that much of it is due to a significant ramp up in production, which is a direct result of an improved supply chain over the first half of the year.
We'll have more on the ongoing EV transition soon, so be sure and subscribe to Ford Authority for continuous Ford news coverage.