Ford Motor Company has filed a patent for an advanced key fob that could be used in future Ford vehicles, Ford Authority has learned.
The patent was filed on January 25th, 2022, published on July 27th, 2023, and assigned serial number 0239765.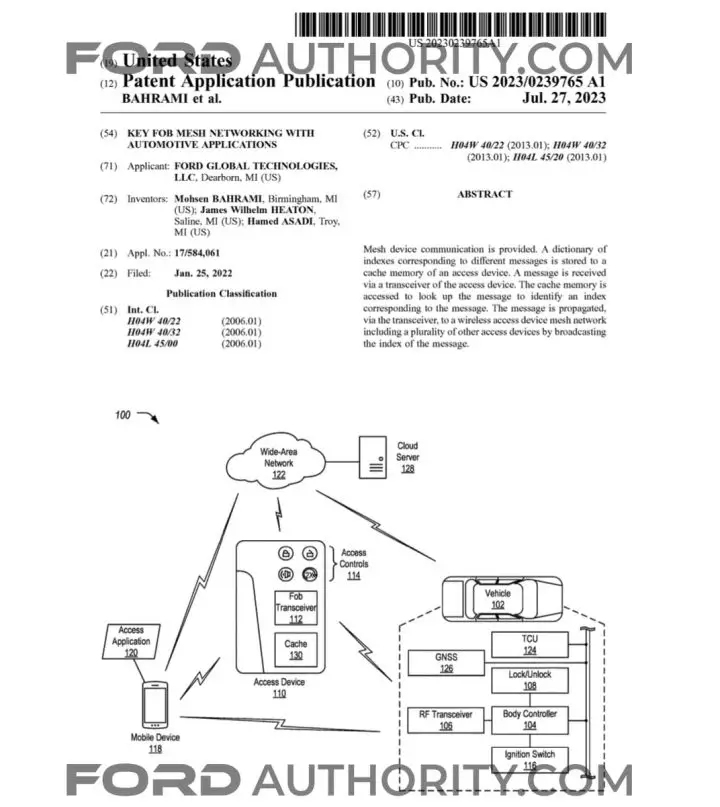 The Ford Authority Take
Ford has filed a rather large number of key-related patents in recent months and years, including one for a remote keyless entry method that uses NFC key cards, a phone case that turns that device into a key fob, key fobs with remote park-assist functionality, a window based keyless entry system, a folding backup key, a vehicular key fob relay attack prevention system, and a biometric system that could replace keys at some point in the future. Now, this newly-filed patent keeps that trend going by introducing an idea for an advanced key fob that could be used in future Ford vehicles.
At first glance, the system outlined in this patent might seem quite familiar, but there is one notable difference – it would rely on a mesh network, which is a local area network topology in which the infrastructure nodes such as bridges, switches, and other infrastructure devices connect directly, dynamically, and non-hierarchically to as many other nodes as possible and cooperate with one another to efficiently route data to and from clients.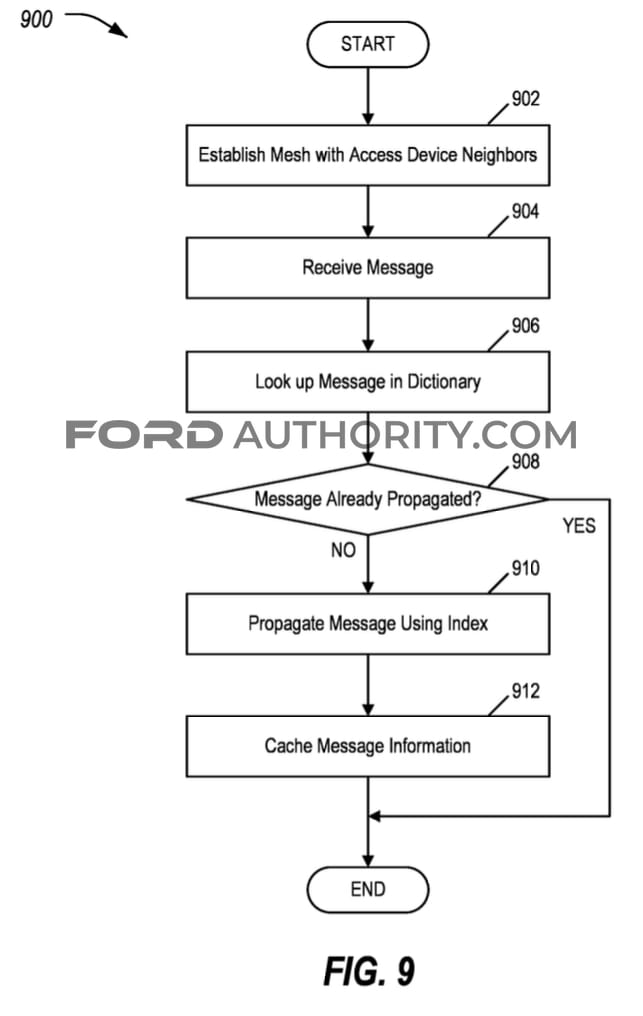 This type of system makes it easier to add new devices to a network, while also making it more difficult to take down and better at managing a high level of traffic compared to a regular network. Therefore, such a system could prove advantageous for the humble key fob, leveraging the power of a mesh network to ensure more reliable access for those types of units in the future, and perhaps even Phone As A Key features, to boot.
We'll have more on this and all Ford patents soon, so be sure and subscribe to Ford Authority for the latest Ford patent news, Ford business news, and non-stop Ford news coverage.