On Monday, July 17th, 2023, the No. 12 NASCAR Ford Mustang of Ryan Blaney looked like it would be on track for the win during the Cup Series race at New Hampshire Motor Speedway as the laps ticked down. However, with 31 laps left in the race, Blaney brought the No. 12 Mustang to the attention of his crew for a routine pit stop on a caution. The pit stop would turn out to be disastrous for the No. 12 Mustang team, perhaps costing Blaney the victory, and a recent video on NASCAR.com details exactly what went wrong.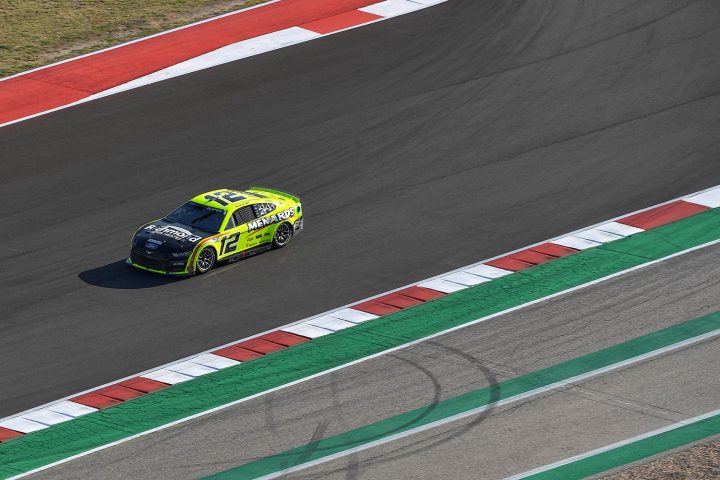 Ryan "Skip" Flores, a tire changer for the No. 12 NASCAR Ford team, sat down for an interview on Stacking Pennies, a racing podcast hosted by NASCAR personalities. Flores was changing tires in Blaney's fateful pit stop, during which the No. 12 Mustang ran over the air hose for the gun, dragging it out of the pit box and incurring a penalty for removing equipment.
"Everything was fine," Flores said. "But when I engaged, pulled the right front [tire] right away, when I got on the hub, the socket just started laboring all the way down. So it didn't just do that quick pop tight. So when it does that, the only thing you can really do is just stay with it until you feel it get tight."
Flores explained that it costs an extra two-tenths of a second when the single-nut hub doesn't properly tighten right away. It may not seem like much time, but it's an "eternity" in NASCAR.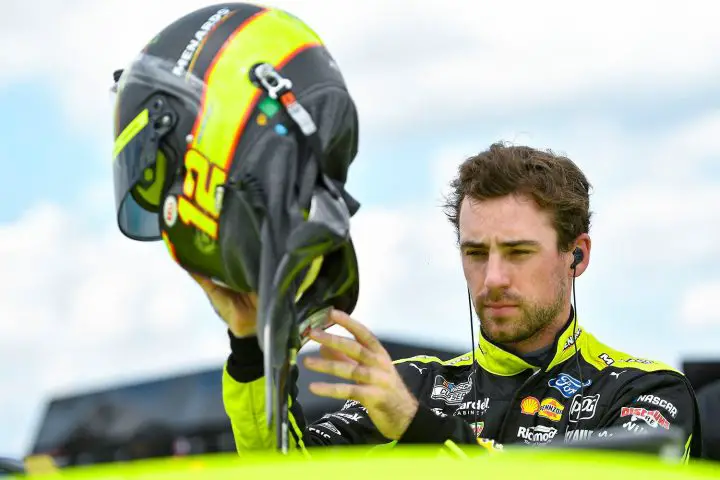 "By the time [the jackman] looked at the rear changer, and I should have been gone… he did not know that my socket slowed down. By the time he dropped it, and [Blaney] was waiting for the jack to drop, I was still on my knees. I tried to get up by it and [Blaney] was already gone. So it was a bang-bang thing. We ran over the hose… with the exhaust right there, it was very loud. Very sketchy."
Blaney's No. 12 NASCAR Ford ultimately finished 22nd at Loudon due to the error in the pits.
Subscribe to Ford Authority for more Ford racing news, NASCAR news, and ongoing Ford news coverage.