Following its debut last September, the all-new, 2024 Ford Mustang is currently in production, though undergoing quality checks before customer deliveries begin. At the same time, there is one notable omission from the lineup – the Mustang Shelby GT500, which bowed out following the 2022 model year, one year before the rest of the S550-generation model in general. However, it's seemingly only a matter of time before the mighty GT500 makes a comeback, and this interesting prototype spotted by Ford Authority may signal that such a vehicle is in development right now.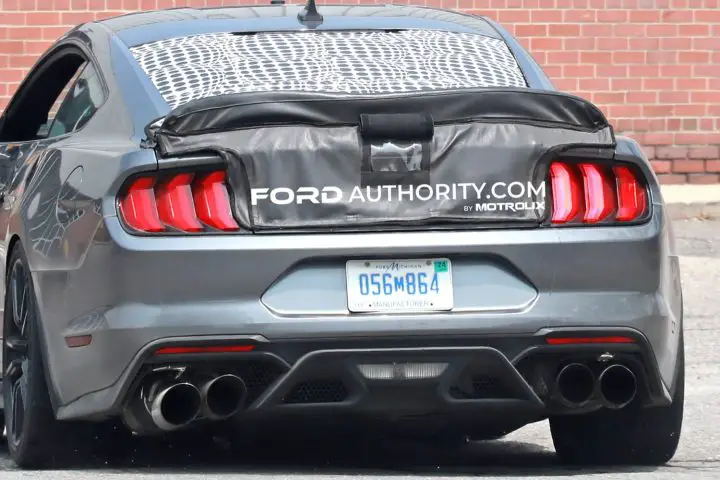 Spotted looking relatively normal up front but wearing camouflage around its deckled and rear spoiler, this very interesting Mustang Shelby GT500 has some other notable yet strange features present, too. That includes the exhaust, where the driver's side pipes seem to be hanging lower than the passenger side, and there are remnants of bubble camo around the upper portion of the exhaust outlet to boot – which could be heat shielding of some sort. Finally, there is camo on rear glass designed to hide a roll cage that's mounted inside the cabin, which we can clearly see in one of these shots.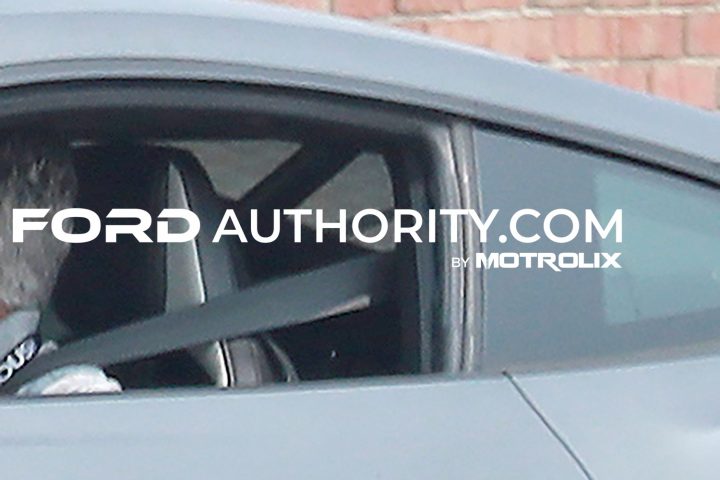 Even more notably, this particular vehicle is in the possession of Roush Performance, which was heavily involved in the development of the S550 generation GT500 – and will also have a hand in developing the next-gen model as well. It's a bit ironic that Roush is helping to develop a Shelby model in general, but as we can clearly see, the driver of this particular mule is wearing a Roush lanyard.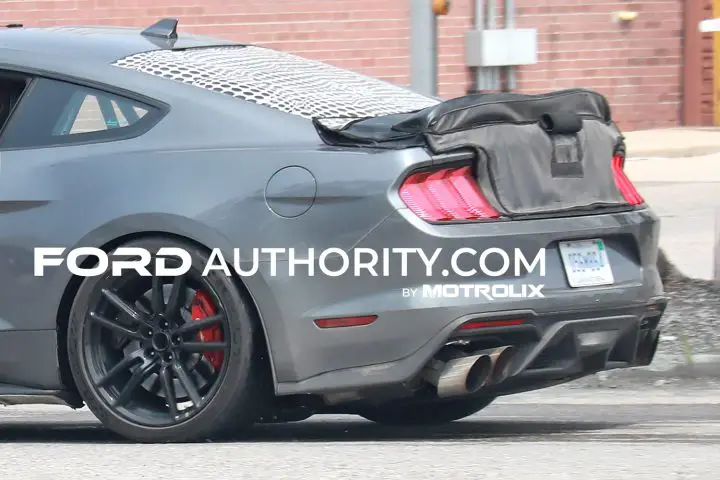 In any event, this Mustang Shelby GT500 is likely a test bed for components destined to be used in the S650-gen GT500, though the fact that it's equipped with a roll cage is unusual, regardless. As Ford Authority previously reported, the next-gen GT500 is expected to debut in 2025 for the 2026 model year, so we'll certainly be seeing more of the range-topping model in the near future.
We'll have more on the S650 Ford Mustang GT500 soon, so be sure and subscribe to Ford Authority for more Ford Mustang news, Mustang Shelby GT500 news, and comprehensive Ford news coverage.