As Ford Authority reported yesterday, a recent ownership satisfaction study from Consumer Reports found that Ford's own built-in infotainment systems were rated somwhat poorly by its own members – a somewhat surprising result given the fact that this software has traditionally fared quite well in some other studies. However, even more puzzling is the fact that Lincoln infotainment systems ranked well above average on this same study, even though these are the same types of systems present in Blue Oval models.

Lincoln infotainment systems ranked eighth among all brands on this particular list, above the industry average and far ahead of its stablemate, Ford, which finished in 14th place among 33 brands. A total of 55 percent of those polled said they were satisfied with Ford's infotainment systems, which is a bit better than the industry average of 50 percent, though 60 percent of Lincoln owners indicated the same thing.
In terms of the overall rankings, Genesis led the pack at 74 percent, followed by Tesla (68 percent), Hyundai (64 percent), BMW (64 percent), Rivian (63 percent), Buick (62 percent), Cadillac (61 percent), Lincoln, Jeep (59 percent), GMC (59 percent), Ram (56 percent), Alfa Romeo (56 percent), Chevrolet (56 percent), Ford, Dodge (54 percent), Mitsubishi (53 percent), Mercedes-Benz (53 percent), Porsche (52 percent), Volvo (52 percent), Land Rover (51 percent), Chrysler (50 percent), Kia (49 percent), Honda (49 percent), Mini (46 percent), Audi (46 percent), Nissan (45 percent), Infiniti (44 percent), Volkswagen (41 percent), Toyota (41 percent), Lexus (41 percent), Mazda (38 percent), Subaru (39 percent), and Acura (29 percent).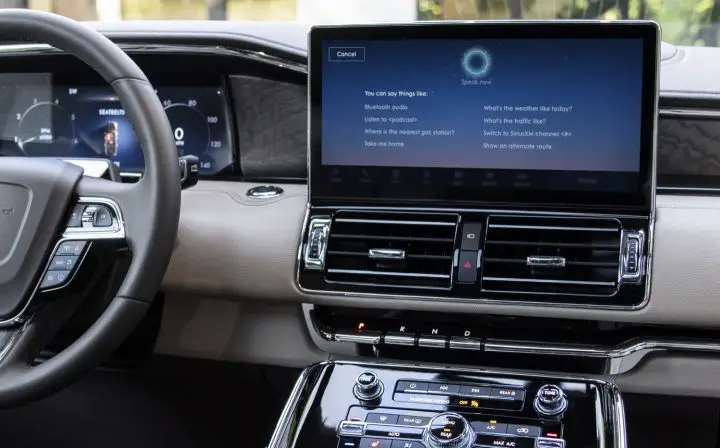 These ratings are particularly important as infotainment systems become more of a part of the overall user experience in new vehicles, with many incorporating controls for things like HVAC systems and volume, which were previously controlled using physical buttons, switches, or dials.
We'll have more insights like this to share soon, so be sure and subscribe to Ford Authority for more Lincoln news and ongoing Ford news coverage.