J.D. Power releases its U.S. Manufacturer Website Evaluation Study, which measures customer satisfaction with automaker websites for both mass market and premium brands, on a semiannual basis. In the summer 2022 version of this study, Lincoln fared quite well, beating out all of its premium competition with a score of 737 out of 1,000 possible points. However, last winter, Lincoln tumbled far down the list, ranking behind much of its competition and the segment average with a score of 710. Now, that the same study has been released for summer 2023, it reveals that Lincoln once again ranked below the segment average, but also managed to improve its score.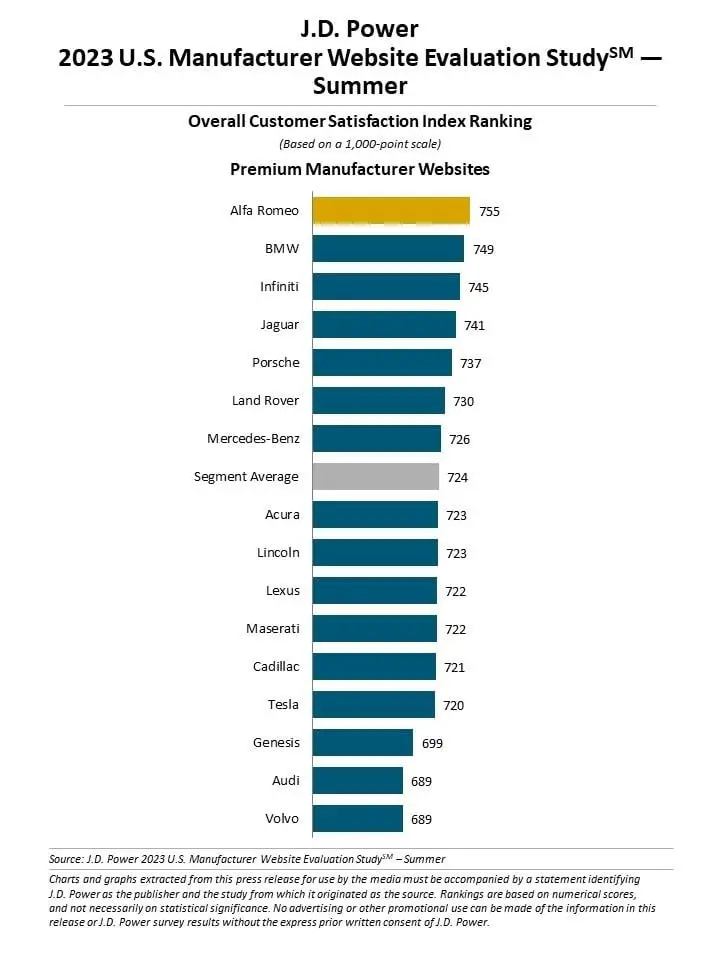 In this latest version of J.D. Power's U.S. Manufacturer Website Evaluation Study, Lincoln scored 723 out of 1,000 possible points, which ranked it tenth among its chief competitors – behind Alfa Romeo (755), BMW (749), Infiniti (745), Jaguar (741), Porsche (737), Land Rover (730), Mercedes-Benz (726), and Acura (723), as well as the segment average of 724. Lincoln did manage to beat out Lexus (722), Maserati (722), Cadillac (721), Tesla (720), Genesis (699), Audi (689), and Volvo (689), however.
The most recently version of J.D. Power's U.S. Manufacturer Website Evaluation Study – which ranks sites based on information/content, visual appeal, navigation, and speed – is based on the responses of 10,202 new vehicle shoppers who are in the market to buy such a vehicle in the next 24 months. Overall, the study found that the premium segment average rose by two points compared to the winter 2022 version, as well as 13 points versus summer of last year.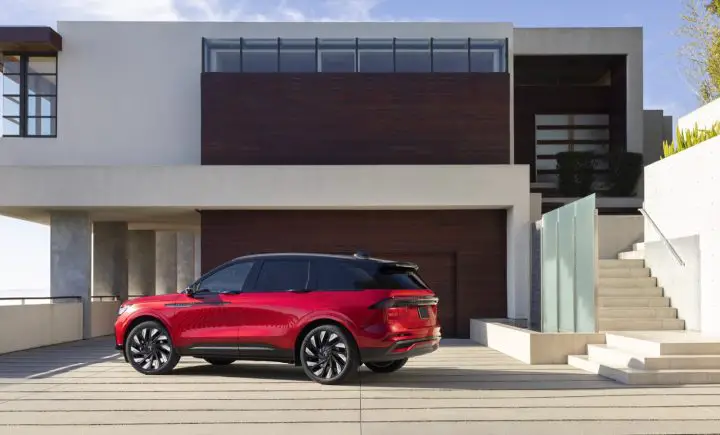 "Website satisfaction can be volatile and automotive websites are not immune to changing preferences," said Jon Sundberg, director of digital solutions at J.D. Power. "However, manufacturers have shown to be very agile when it comes to website design and ensuring their sites meet modern standards, more so than many other industries, as exemplified through the study data."
We'll have more insights like this to share soon, so be sure and subscribe to Ford Authority for more Lincoln news and ongoing Ford news coverage.