Last year, Mexican Ford dealers ranked above the industry average in J.D. Power's Mexico Customer Service Index-Long-Term (CSI-LT) Study in a solid performance, while in the same organization's 2022 Mexico Customer Service Index (CSI) Study, those same dealers also finished in fourth place. Back in March, J.D. Power released its 2023 version of the CSI study for the U.S., in which Blue Oval dealers ranked below the industry average, and now that the Mexican version of this same study has been revealed, it seems as if those entities south of the border have followed suit.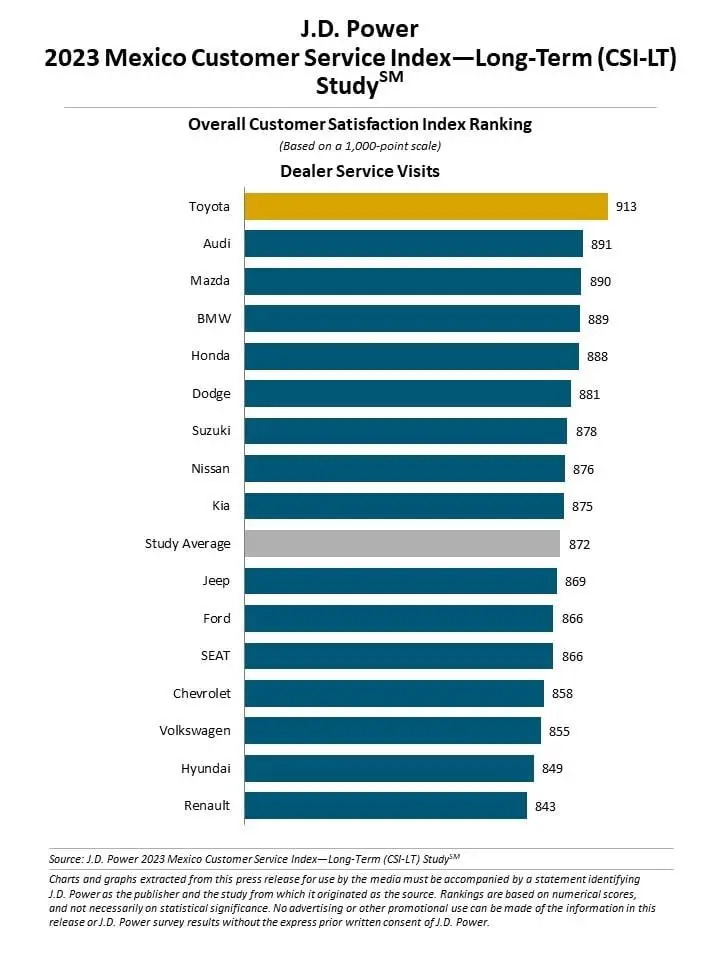 In the most recent version of this study, Mexican Ford dealers finished in 11th place with a score of 866 out of a possible 1,000 points, which is not only below the industry average of 872, but also many rivals including Toyota (913), Audi (891), Mazda (890), BMW (889), Honda (888), Dodge (881), Suzuki (878), Nissan (876), Kia (875), and Jeep (869), though ahead of SEAT (866), Chevrolet (858), Volkswagen (855), Hyundai (849), and Renault (843).
J.D. Power's Mexico Customer Service Index-Long-Term (CSI-LT) Study measures customer satisfaction with maintenance or repairs performed at franchised dealer or aftermarket service facilities. It accomplishes this by examining five key measures – service quality; vehicle pick-up; service advisor; service initiation; and service facility. This year's study is based on the evaluations of 3,409 interviews with new- and used-vehicle owners in Mexico regarding their three- to 12-year-old vehicles.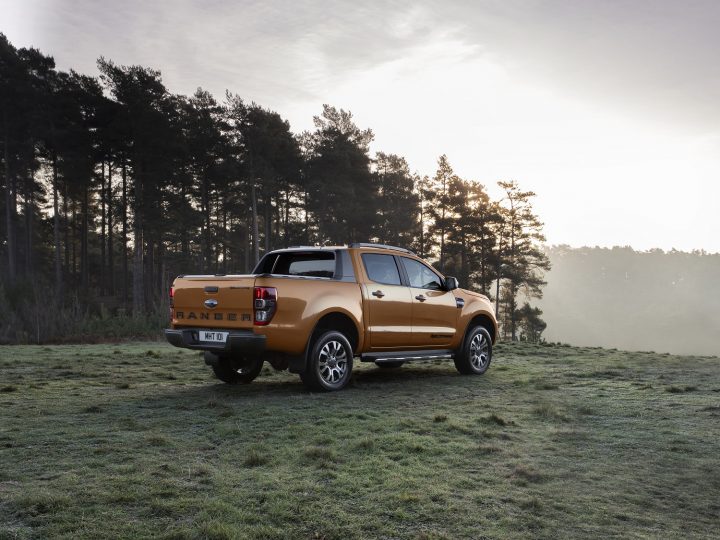 "The service business in Mexico is extremely competitive with both authorized dealers and independent service shops vying for half of the marketplace," said Gerardo Gomez, senior director and country manager at J.D. Power de Mexico. "While satisfaction is similar among customers of both, customers who aren't loyal to a particular provider emphasize that dealers and independent service shops must pay close attention to what matters most to get their business. Simple facility improvements or offering a mobile messaging app to schedule service appointments and alert customers of service completion can help with the acquisition and retention of customers."
We'll have more insights like this to share soon, so be sure and subscribe to Ford Authority for 24/7 Ford news coverage.