Facing tremendous demand at first, both the Ford Mustang Mach-E and Ford F-150 Lightning were frequently selling for big bucks both in the used and new vehicle markets for some time. However, multiple rounds of price increases and ramped up production have reversed this trend, and now, both have been treated to big price cuts and even factory incentives as inventory improves. Regardless, according to new data from Cox Automotive, this nationwide surge in Ford EV inventory is also part of a larger trend across the automotive industry.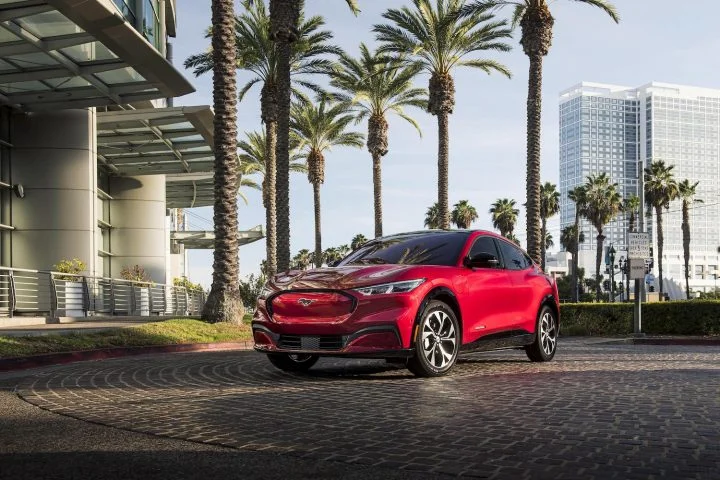 At the conclusion of June, EV inventory in general reached 103 days' supply, with a grand total of 90,953 units in stock with 26,420 sold and an average listing price of $63,486 – though these numbers don't include Tesla models, which are sold directly to customers. In terms of Ford EV inventory, the F-150 Lightning ended June with an 88 days' supply – less than the supply for all F-Series pickups, which is above 100 days – while the Mach-E sat at 116 days' supply. By comparison, the entire new vehicle market had a 53 days' supply – 39 percent higher than last year.
At the same time, average EV pricing was down 20 percent year-over-year to $53,438, while EVs enjoyed higher incentive spending than ICE models as well – 7.1 percent of average transaction pricing, compared to 4.2 percent for the overall market as a whole. Meanwhile, total U.S. supply of available unsold new vehicles stood at 1.95 million units at the end of June, down slightly from 1.96 million in May – which is also 75 percent or 835,000 units more than June 2022.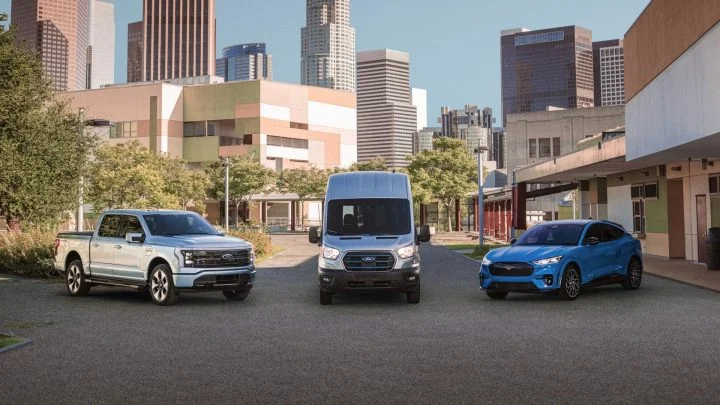 Meanwhile, new vehicle sales increased by 26 percent in June with a total of 1.1 million units moved, which clearly hasn't had much of an impact on inventory levels. "Sales of new vehicles closed the first half of 2023 surprisingly strong," said Cox Automotive Senior Economist Charlie Chesbrough. "Pent-up demand from individuals and businesses that could not find their product or a price they were willing to pay last year was unleashed."
We'll have more on the state of Ford EV inventory soon, so be sure and subscribe to Ford Authority for 24/7 Ford news coverage.