In recent years, we've seen automotive theft soar to new heights, though some models – including the Ford F-Series lineup and Ford Mustang – remain more popular targets among thieves than others. However, a wild scene in Bradenton, Florida recently involved not just one of these vehicles – but rather, both a stolen Ford Mustang and Ford F-250 that wound up crashing into each other in a rather shocking incident.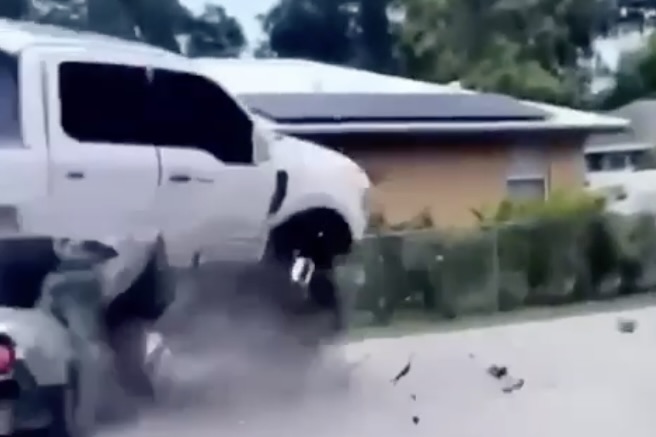 According to the Bradenton-Herald, the Ford Mustang driver was speeding through a neighborhood when it t-boned the F-250 just after noon. The impact was so significant than the pony car burst into flames, while the pickup wound up resting on its side after striking the roof of a nearby home following the serious, high-speed crash. Both vehicles obviously sustained heavy damage, though incredibly, it doesn't seem as if any of the several bystanders were injured.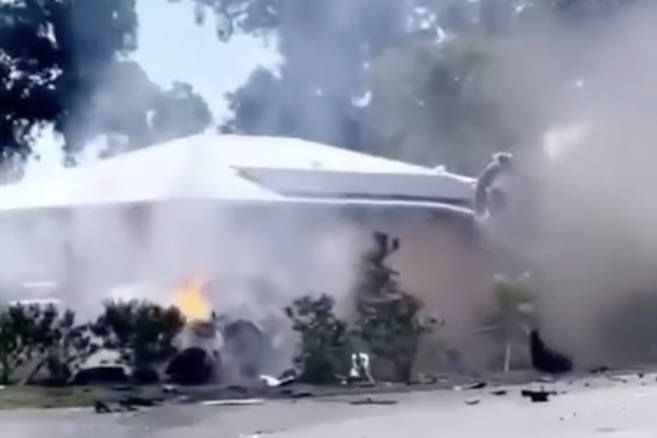 Both the Mustang and F-250 account for two of at least a dozen vehicles that were taken from a local auto repair shop, which a group of people broke into and stole the keys for each before making off. While the investigation is still ongoing, police say that the suspects in this case were juveniles who were joyriding in the area when the crash occurred.
View this post on Instagram
Regardless, it took just one day for police to recover all 12 of the stolen vehicles, including the two involved in this particular crash. One of the drivers involved in this shocking incident suffered serious but non-life-threatening injuries, while the second has yet to be identified and fled the scene. Meanwhile, the driver that was caught has been charged with motor vehicle theft, reckless driving, and driving without a driver's license.
We'll have more wild videos like this to share soon, so be sure to subscribe to Ford Authority for more Ford F-Series news, Ford F-150 news, Ford Mustang news, and ongoing Ford news coverage.