Hoonigan is always searching for vehicles to pit against one another for the ultimate test of car versus car. Their matchups are usually quite interesting, such as one between a Ford F-150 Raptor R and a Chevrolet Corvette C6, and another that put the F-150 Raptor R against a Toyota GR Supra. Hoonigan has since chosen another Blue Oval vehicle to pick on, this time bringing together a 1998 Ford Falcon V8 Supercar head-to-head with a 2003 Nismo Super GT 350Z.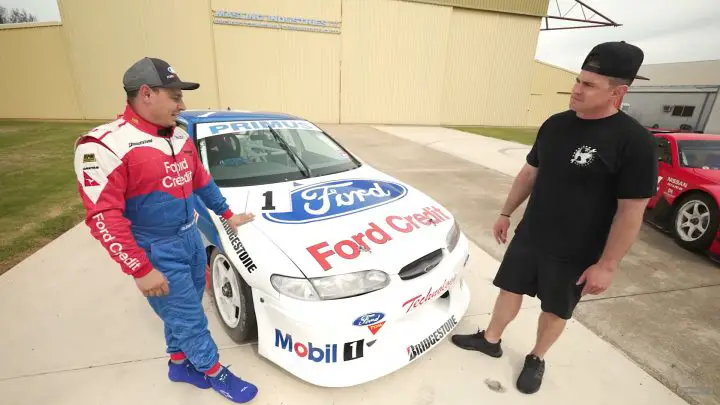 Right off the bat, we're given the specs of the two vehicles, and it doesn't seem like a very fair match outright. The Falcon features a 5.0L V8 engine, capable of 580 horsepower, while the Super GT harnesses a 3.5L V6 with a 320 horsepower output. The Falcon was built by Glenn Seton, an Australian motorsports legend, and hasn't seen much change since it was put together, and it sounds great as they fire it up.
"I'm a bit worried about the Ford Falcon," says the Super GT's driver. "He's got that big V8 in there. He'll probably get me top end of the track, I'll reckon."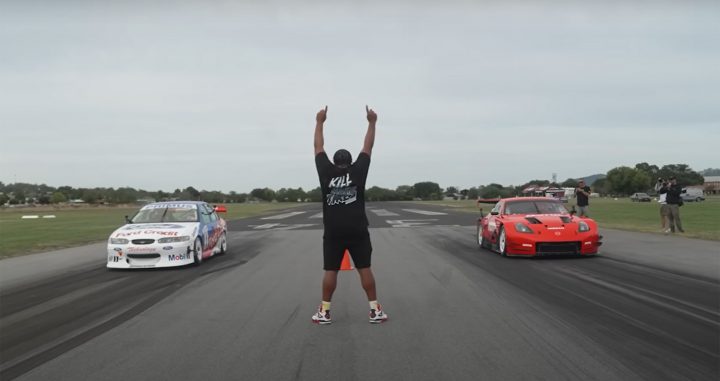 They put the two cars on the line and get ready to turn them loose on a 1,000-foot straightaway. The Super GT proves to be pretty quick, despite its restrictors that take away about 180 horsepower, crossing the line a car-length ahead of the Falcon. Next, they undertake a 1,500-foot roll race, taking off from a rolling start. This one's pretty close – but the Ford Falcon pulls ahead at the line, after overtaking the Super GT.
The final round is another 1,500-foot roll race. The cars peel off the line and appear pretty evenly matched, but again, the Nismo Super GT 350Z crosses the line ahead of the Falcon V8 Supercar. Since it's a test of best two out of three, the Super GT is crowned the winner, but not for lack of a fight on the Ford Falcon's part.
Subscribe to Ford Authority for the latest Ford Falcon news and 24/7 Ford news coverage.